Renting an apartment in Cincinnati is comparable in price to most of the geographically close and similar-sized cities in the Industrial Midwest and Upper South regions. Apartment-finding website RentCafé investigated the average apartment size and rent in America's 100 largest cities. Using a baseline of $1,500, the data provides a glimpse America's most and least-expensive cities.
Cincinnati's price per square foot comes out to be exactly $1.00 and, with an average apartment size of 863 square feet, the average rent in the city is $866. Cincinnati is identical in price per square foot with St. Louis, MO, although a smaller average apartment size makes the average rent ($839) cheaper in that city. Cincinnati's average rent is less than in Pittsburgh, PA ($1,070) and Cleveland, OH ($927) but more expensive than Columbus ($800), Indianapolis ($758), and Louisville ($841). Besides Indianapolis and Pittsburgh, most nearby cities remained relatively similar in average rent prices.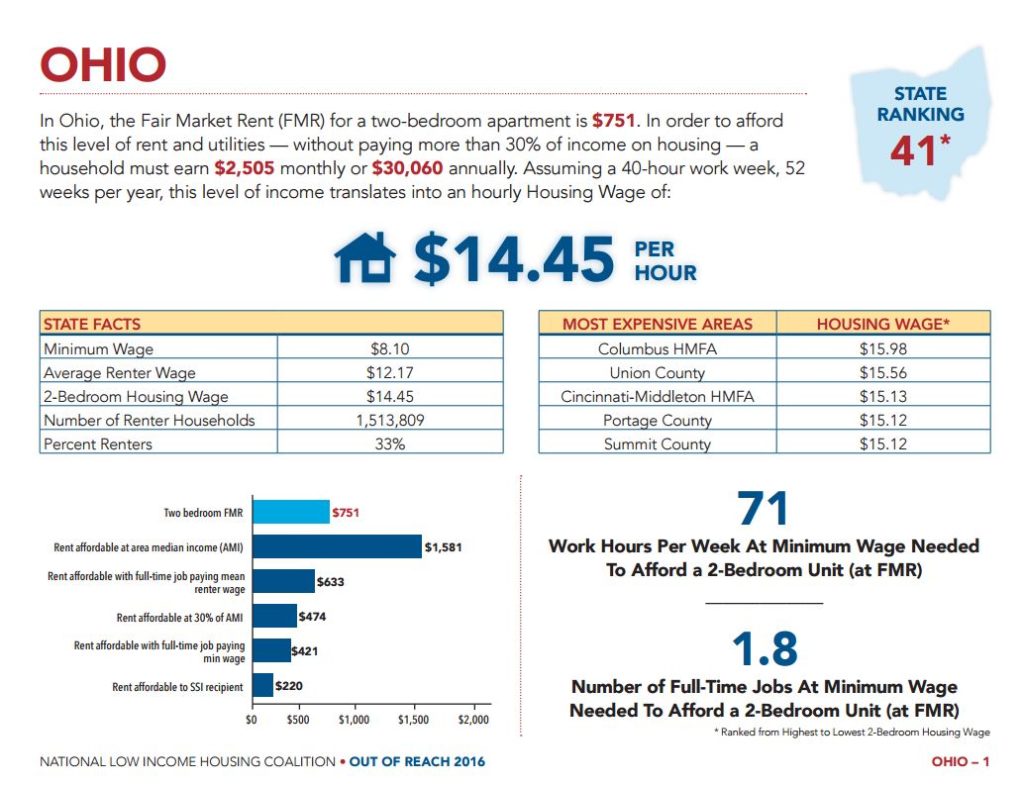 RentCafé's data also shows, unsurprisingly, that New York City, San Francisco, and Boston top the list with average rents coming out to $4,031, $3,275, and $3,111, respectively. Using the baseline of $1,500, you could afford a 271 square foot apartment in New York City, a 342 square foot one in San Francisco, or an apartment with 399 square feet in Boston. Other cities at the top of the list include other expected cities such as Washington, DC, Seattle, WA, and Los Angeles, CA. The cheapest cities for rent in the nation are Memphis, TN, Wichita KS, and Winston-Salem, NC.
Despite rent in Cincinnati and related cities being relatively cheap renters in these cities' respective counties struggle to afford a decent apartment. Based on data from the National Low Income Housing Coalition (NLIHC), a typical renter household in Hamilton County, OH (Cincinnati) will spend 36.9% of their income to afford a two-bedroom apartment. The NLIHC considers anything more than 30% to be unaffordable. In Marion County, IN (Indianapolis) that number is 35.1%, in Jefferson County, KY (Louisville) it's 35.5%, 33.9% in Allegheny County, PA (Pittsburgh), and 37.1% in Cuyahoga County, OH (Cleveland). Franklin County, OH (Columbus) comes close to being affordable at 30.4% and St. Louis County barely makes the cut at 29.7%.
While housing crises are well-documented and discussed in America's booming cities like New York City and San Francisco, this data shows the need for more affordable housing in many of America's smaller metropolises as well. In fact, looking at the data from the National Low Income Housing Coalition, one would be hard-pressed to find many major American cities that meet the 30% of income threshold set by the NLIHC.