Cincy Stories began as a bimonthly event series with members of the community coming together to share stories from their lives. Now, the organizers are expanding into new territory with more neighborhood-specific storytelling events and a "story gallery" in Walnut Hills.
The new Cincy Stories Story Gallery is located in the Trevarren Flats development in Walnut Hills, in a retail space provided by the Walnut Hills Redevelopment Foundation. In the space, visitors will be able to watch videos of previous storytellers and even step into the "story booth" and record one of their own. Although the space opened last week, an official opening party is being held this Friday from 6-10 p.m. Food and refreshments from Fireside Pizza and Woodburn Brewery will be provided.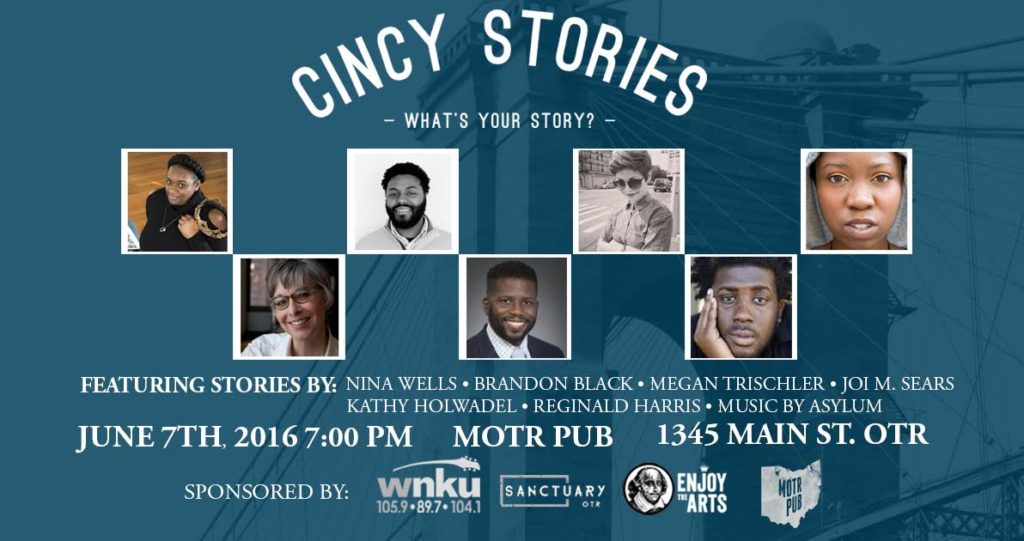 Cincy Stories' main event also will return to MOTR Pub this evening. Starting at 7 p.m., visitors will hear stories from Nina Wells, Brandon Black, Megan Trischler, Joi M. Sears, Kathy Holwadel, and Reginald Harris, as well as music from Asylum.
You can also hear several of the speakers from past Cincy Stories events on The UrbanCincy Podcast and on Cincy Stories' own podcast.