Cincinnati's development coffers got a little fatter last week, as $125 million in federal tax subsidies flooded into the city. These subsidies, called New Market Tax Credits (NMTCs), incentivize local investors to funnel capital into low-income communities and have essentially bankrolled Over-the-Rhine's entire revitalization.
For example, Washington Park — perhaps the most emblematic example of OTR's rebirth — received nearly $14 million in New Market Tax Credits (NMTC) from the Local Initiatives Support Coalition (LISC) to help support its reconstruction. Several ongoing developments have also received some or all of their funding through NMTCs, including the Market Square and Ziegler Park projects.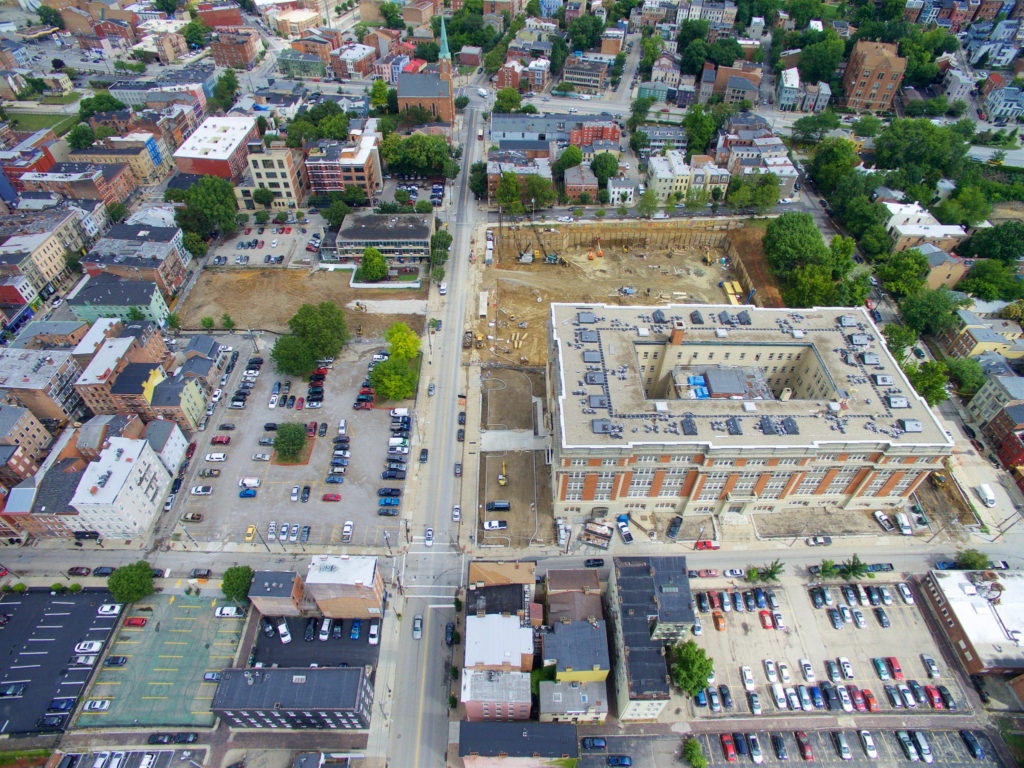 Developers often balk at the prospect of developing low-income communities because they fear their investment will be wasted. NMTC are the federal government's attempts to allay these concerns. Congress first authorized the subsidies through the Community Renewal Tax Relief Act of 2000. Over the past fifteen years, the bill's success has earned it bipartisan support. According to the program's 2016 report, the tax credits have created 750,000 jobs and invested over $75 billion to businesses and revitalization projects in communities with high rates of poverty and unemployment.
Less than 25 percent of the applications submitted each year are awarded, but three major Cincinnati developers beat the odds this year: Cincinnati Development Fund ($65 million), Uptown Consortium (45 million), and the Kroger Community Development Entity ($15 million).
To win an NMTC grant, a corporation — in federal parlance, Community Development Entities (CDE) — must lobby the U.S. Treasury's Community Development Financial Institution (CDFI) Fund on behalf of private investors like the Cincinnati Center City Development Corporation (3CDC). If the CDFI approves the application, then the investors who pledged money to the CDE will receive a seven-year tax abatement to support development.
3CDC, in particular, has secured a eye-popping $238 million since the program's inception. Without this capital, it's unlikely that OTR would have changed as drastically as it has. The community was a no-brainer for NMTC-driven development due to its extreme poverty. The neighborhood's median household income during the 2010 census was a paltry $14,517. Six years and billions of dollars have certainly improved its lot, but its average income still pales in comparison to the city's 2015 median income, $56,826.
While OTR will likely continue to receive the majority of NMTC-driven development, other distressed neighborhoods are receiving attention. According to Director of Development Thea Munchel, the Walnut Hills Redevelopment Foundation expects approximately $6.5 million in NMTC Equity for its expected revitalization of Paramount Square. "It is too early to know who all will participate in the deal," she said. "But Cincinnati Development Fund received a huge award and has indicated that they will contribute some into the project."