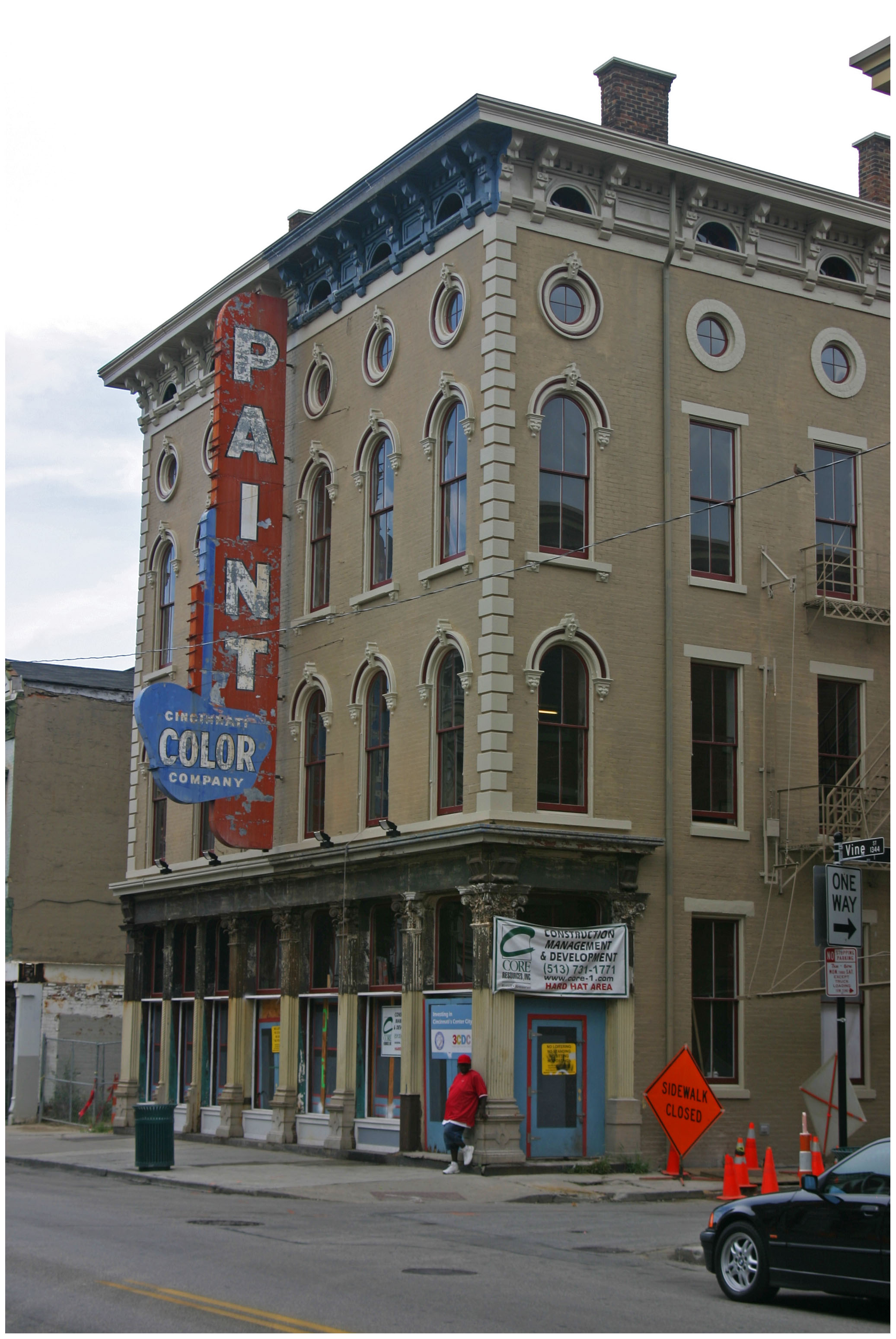 It's not even close to being one of the biggest corporate relocations in town, but for Over-the-Rhine it could be a game-changer.
Core Resources Inc., a fast-growing Anderson Township construction management and development company, is pulling up its suburban stakes and moving 31 employees to the Color Building at 14th and Vine streets. It's goodbye to four-minute commutes, hello inner city.
Core joins many other, generally smaller, businesses that are migrating back to Over-the-Rhine. Two law firms, Keating Muething & Klekamp and Barron Peck Bennie & Schlemmer, have opened satellite offices this year. Other recent arrivals include Four Entertainment Group, the operator of Keystone Bar & Grill and other urban eateries, which just moved from Mount Adams; Northpointe Group, a real estate development company; and the Brandery and other startup-related ventures.
"There's a demand that didn't exist before," said Bobby Maly, chief operating officer of Model Group, a residential developer that considered moving its headquarters to the Color Building from Walnut Hills. "I think you're going to see an increase in commercial activity over the next five to 10 years."
If other businesses follow Core's lead, it could mean that Over-the-Rhine's decade or so revitalization is entering a whole new phase.
Nobody seems to keep count, but Core looks to be the largest for-profit business to move into Over-the-Rhine within recent memory. Many businesses are attracted by nearby clients, including Cincinnati Center City Development Corporation (3CDC), but for decades almost any movement by private business was in the other direction – out.
Barron Peck moved into a rented storefront on Vine Street in September, just a few doors down from Core's soon-to-be new headquarters.
"We just wanted to be closer to all the action," said lawyer Jonathan Bennie, whose main office is in Oakley. "We've managed to develop a lot of new relationships that hopefully will last a long time. It's been a worthwhile investment so far, and we suspect it's just going to get better."
Businesses are definitely part of OTR's master plan, and there are many buildings suitable for larger commercial users, said 3CDC spokeswoman Anastasia Mileham.
"We don't necessarily have any in the pipeline at the moment, but it makes sense. It's certainly going in that direction," she said. "The plan is that it will be a true mixed-use neighborhood."
'Certainly gratifying'
Scott Stiles, the city of Cincinnati's assistant city manager, said Core's CEO Paul Kitzmiller approached him months ago, and he assured Kitzmiller the city would work with him.
"It's important that a company like his is willing to look at Over-the-Rhine. Hopefully that validates some of the investment we've made down there. It's certainly gratifying," Stiles said.
Core is getting a tax break from the city – an investment reimbursement based on 55 percent of the earnings taxes paid by its employees for five years. It's worth an estimated $114,000, still to be approved by City Council.
Not that Core Resources is venturing into unknown territory. It has worked on many downtown restaurant projects, and for the past year it's been renovating the Color Building for 3CDC, now its landlord.
"The more we got involved with the project and got to know this building, we saw how special it was," said Kitzmiller, who is co-owner of Core with his brother Dave Kitzmiller, its chief operating and financial officer.
"A company like ours coming to Over-the-Rhine validates what 3CDC has been trying to do – that it's OK to be in Over-the-Rhine," Paul Kitzmiller said. "We also felt the move would enhance our relationship with 3CDC."