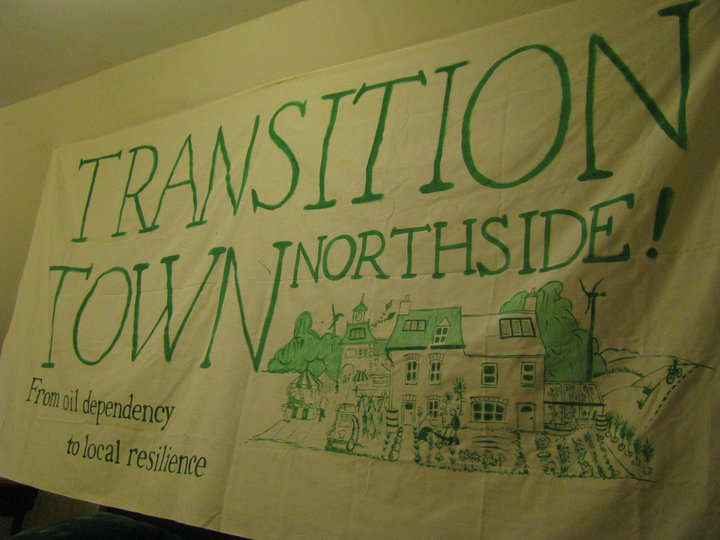 Transition Town Northside will be meeting tonight at 5pm, and members of the Over-the-Rhine community will be taking part in National Night Out at historic Findlay Market.
The National Night Out event in Over-the-Rhine offers a chance for community members to engage with their local law enforcement officers. Police officers from District One of the Cincinnati Police Department will be at the event that will include food and games. Organizers state that the event is geared towards creating a safe, healthy community by strengthening relationship with the community and its police force. The event will take place at Findlay Market's farmers shed (map) on the north side of the market house from 5pm to 6:30pm. Please contact the Over-the-Rhine Chamber of Commerce for more information at (513) 241-2690.
The Cincinnati Police Department will also be participating in five other National Night Out events throughout the city.  District One will also be at Mt. Adams Monastery (map) from 6pm to 8pm, District Two at the Mt. Washington Recreation Center (map) from 6pm to 9pm, District Three at the Kroger Grocery on Ferguson Road (map) from 5pm to 8pm, District Four at Fleischmann Gardens Park (map) from 6pm to 8pm, and District Five at College Hill Presbyterian Church (map) from 6pm to 9pm.
Meanwhile in Northside, a group committed to helping the neighborhood build community and achieve a more fossil-free existence will be meeting from 5pm to 7pm at the McKie Center (map). The goal of Transition Town Northside is to create an umbrella under which like minded individuals and organizations can pool their efforts, with the main goal of working towards a neighborhood that is local and sustainable. The grass-roots, community effort is generally geared toward responding to the challenges presented by peak oil.
All of these events are free and open to the public and most can be accessed by Metro bus service (plan your trip). Free bicycle parking is also available in the immediate area for most locations.