The University of Cincinnati Economics Center for Education & Research recently conducted a study to determine whether expanding Greater Cincinnati Water Works (GCWW) would have beneficial impacts. They concluded that expanding the service would prevent a 14 percent rate increase, save taxpayers money, and generate additional money for the City of Cincinnati.
The study concluded that a regional water district would allow for more people to absorb operating costs, and thus prevent the anticipated rate increase and save taxpayers $24 million over the next ten years. Furthermore, the study asserted that the increased coverage will allow the City of Cincinnati to receive an additional $15 million from the transfer of assets – money that city officials say go towards helping fill a projected budget shortfall.
The economic analysis also cites that a new regional water district would generate an additional $33 million in economic activity annually, and lead to the creation of 300 new jobs. The new jobs alone are anticipated to inject an extra $10 million into the economy each year.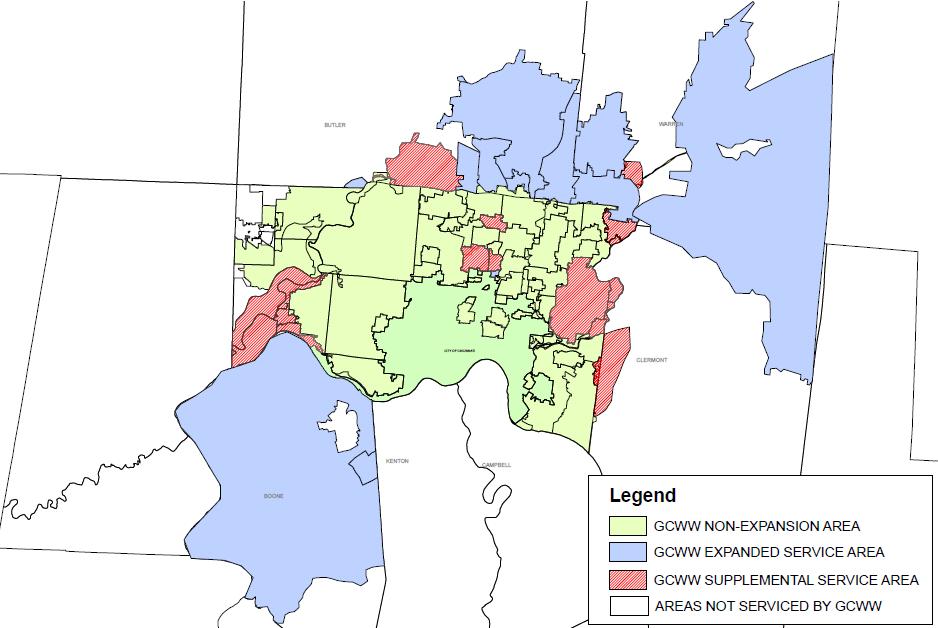 The financial benefits extend even further according to Cincinnati City Manager Milton Dohoney. He noted that a municipality owned water district, like GCWW, is barred under Ohio law from receiving payment from other jurisdictions. A regionally owned water district, on the other hand, is allowed to receive payment from outer municipalities, including those in other states.
As a result, many are now looking at an expanded regional water district to not only help the city shore up its finances, but also provide a step towards greater regional cooperation amongst municipalities.
"When we looked at the issue of a public regional water district, we approached it by asking whether expansion makes good economic sense," says George Vredeveld, director of the University of Cincinnati Economics Center for Education & Research. "The analysis revealed that expansion will keep rates lower, create jobs and have a positive and lasting effect on the local economy."
The next step is for the City to submit its plan for court approval, and if approved, voters will have the opportunity to vote whether or not to adopt the plan. A public vote on the sale of GCWW to a regional authority is now required following the approval of Issue 8 last November.