Construction work has begun on the Civic Garden Center's $1.2 million Green Learning Station at 2175 Reading Road in Avondale. The facility is the first of its kind in the Cincinnati region, and is described as an interactive, state-of-the-art learning laboratory for applying sustainable practices into gardens and the systems that support them.
"The Green Learning Station will be a field trip destination for people of all ages, open to the public for tours, workshops and classes related to green living in the city," said Ryan Mooney-Bullock, Program Manager.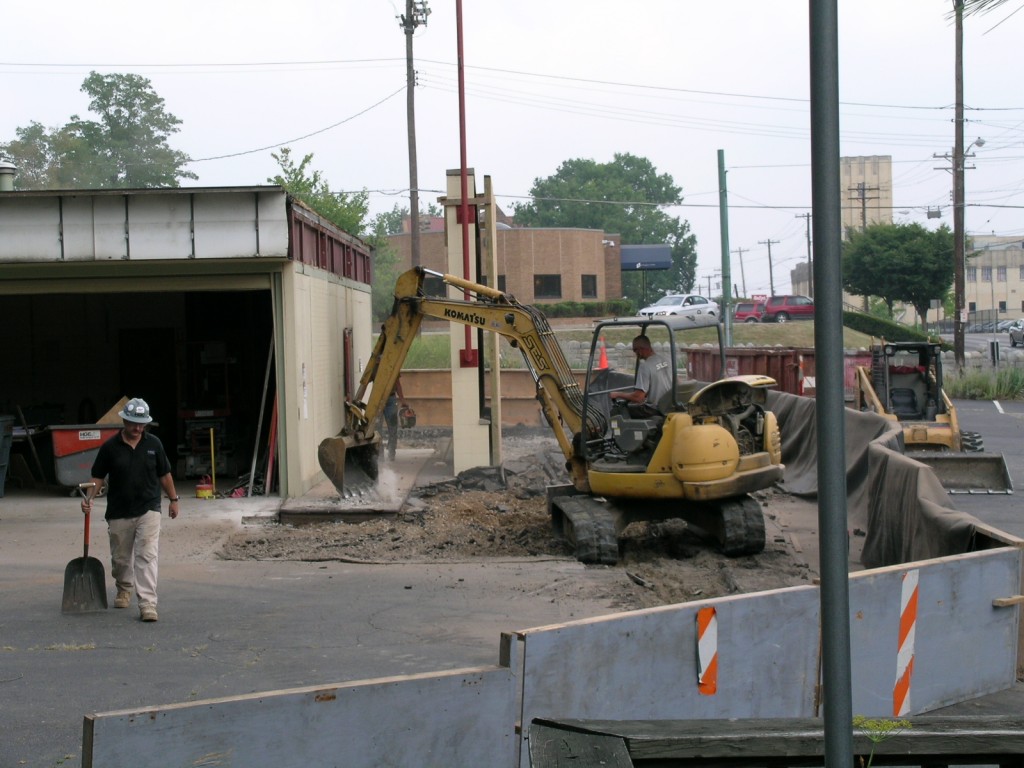 "Classes who visit the Green Learning Station will be challenged to conduct experiments and solve problems as they learn about urban environmental problems. Back in their schools, students will assess some aspect of their school's environmental impact and develop a plan to make it more sustainable, whether by starting a compost system, a vegetable garden or capturing rainwater."
Situated on a former SOHIO gas station, the project will include a variety of green features like pervious paving, rainwater harvesting units, bioswales, green roof systems, energy efficient utilities, and showcase sustainable gardens.
"The Board of the Civic Garden Center identified the need for the Green Learning Station more than two years ago," explained Betsy Townsend, a volunteer and chair of the Green Learning Station committee for the Civic Garden Center. "Since then we have been diligently working to bring the project to fruition. The start of construction has been made possible by countless volunteer hours and generous gifts from local foundations, individuals and corporations."
The Green Learning Station was designed by SFA Architects and Martin Koepke Design, and is expected to achieve LEED-Gold certification from the U.S. Green Building Council. Cincinnati-based HGC Construction is expected to complete work on the Green Learning Station in spring 2011.
Once complete, home builders, developers, and public officials will be able to use the Green Learning Station as a demonstration site on how to incorporate green technology into residences, businesses, and public spaces.