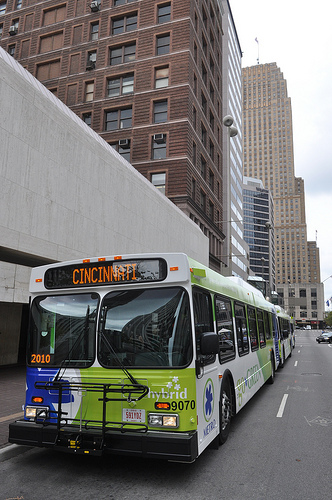 Metro is restoring service to the #31 route that had been previously eliminated as part of an effort in December 2009 to balance the transit authority's budget that resulted in a 12 percent service reduction to Metro's bus operations. The adjustments, to the route, will provide service along W. 8th Street to the Western Hills Viaduct along State Avenue.
Metro officials say that the addition of 14 trips each direction daily on weekdays, and eight trips each direction on weekends was made to provide greater access to the Kroger manufacturing plant and Lower Price Hill neighborhood. It is estimated that the restored service along this segment will provide 5,000 rides annually, with most of those trips related to employment at the Kroger plant.
"Thanks to the difficult decisions we made last year and effective management of our resources, Metro's budget now appears to have stabilized," said Marilyn Shazor, Metro's CEO. "We are cautiously optimistic and will begin to restore some service as we can afford to do so. We plan to seek the community's input to help us decide which service to add and in what order."
The restored service to the #31 route took effect on Sunday, August 15 along with several other service changes to routes #3X, #3, #24, #71X, and #72. New bus schedules are available on Metro's website, and across the street from the Government Square transit hub inside the Mercantile Building (map) on weekdays from 7:30am to 5pm. More information can be retrieved by calling (513) 621-4455 between 6:30am and 6pm Monday through Friday.