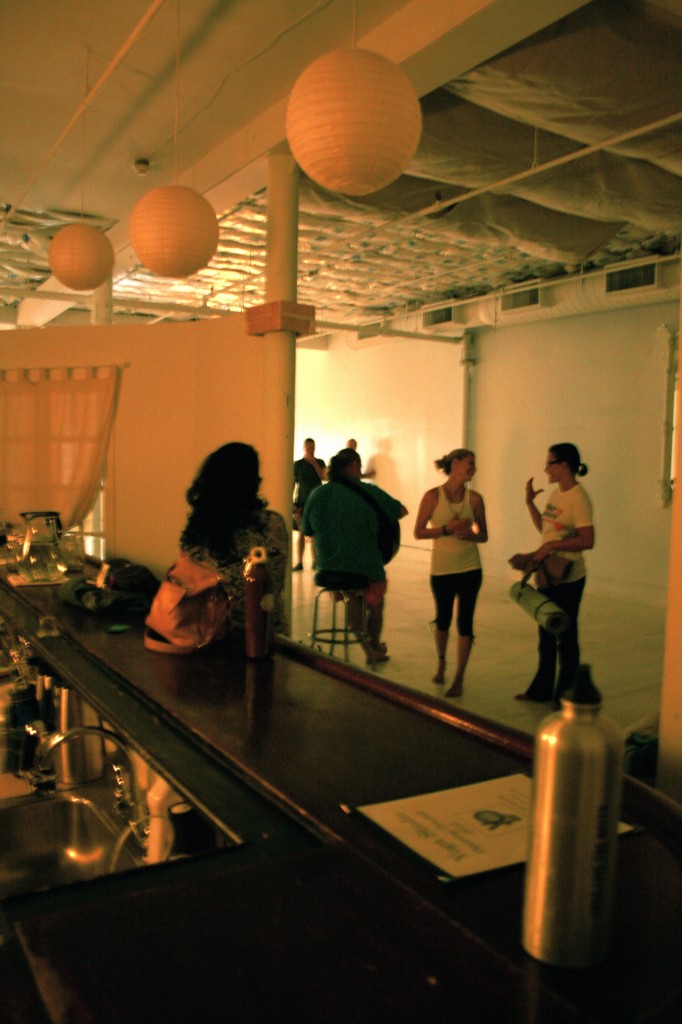 The Yoga Bar will host a weekend of events this weekend to celebrate the grand opening of downtown Cincinnati's newest yoga studio.
There will be a Yogini-Tini Opening Gala tonight from 7pm to 10pm that will include beer, wine, and specialty crafted drinks. Those who show up will also be able to meet owner Rachel Roberts in person, talk to the instructors, and tour the studio located on Main Street. Roberts also says that there will be live music from Quincy Live early in the evening, with dance music by DJ Sinceer during the latter part of the night. Cocktail attire is recommended for those attending.
The interesting thing about The Yoga Bar is the bar that remains from the former discothèque called Club Crush that previously occupied the space.
"Where else can you learn more about others' lives than at a bar?," Roberts asked UrbanCincy in early September 2010. The bar will now be used to cater to yoga students by providing a selection of healthful, rejuvenating non-alcoholic drinks like coconut water and Kumbucha tea.
Roberts says that on Sunday the yoga studio will be blessed with a traditional Hindu Ganesha Puja to honor its new beginning. This traditionally Indian ceremony is also open to the public.
Regular classes will begin on Monday, October 4 with morning classes at 7am, lunch hour classes, and 6pm offerings. Classes will cost $15 for drop-ins or $108 for unlimited monthly memberships.
Roberts also plans on using the 2,300-square-foot space for community events. Those interested in hosting weekend events can contact her at (970) 274-4402, YogaBarCincy@gmail.com, or by dropping by the studio (map).  Stay connected by following The Yoga Bar on Twitter @TheYogaBar, or by becoming a fan of the studio on Facebook.