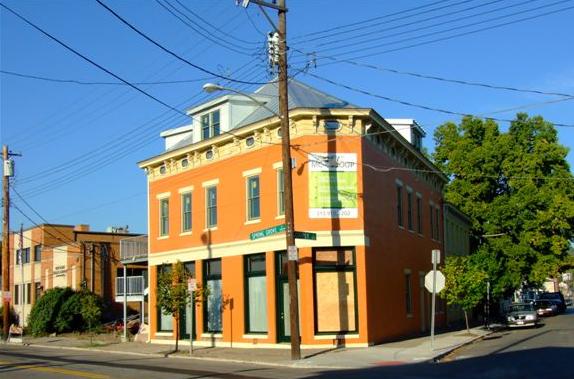 A $661,000 renovation project in Northside is nearing completion and will host its first open house next weekend on Saturday, October 16 from 12:30pm to 2:30pm. The renovation work saved the historic building from demolition and has introduced four new condominiums to the Northside neighborhood.
To help make the project a reality, the City of Cincinnati granted a $140,000 forgivable loan to the development group to help support the affordable housing in November 2009 through Emergency City Ordinance 335-2009.
The Bridgeview was developed by the MC3 Group and is being listed by Comey & Shepherd Realtors. The structure was originally built in 1890 and is located within the Hoffner Historic District. The development team purchased the building in May 2009, and said that special attention was paid to retaining the integrity of the building's architectural detail during the renovation work.
"When the building was boarded up and headed for demolition, we saw the potential and beauty of what it could be," stated Michael Berry of MC3.
Inside the residential units range from 720 to 1,880 square feet, and range from $130,000 to $230,000. The development team also states the units qualify for a 15-year tax abatement. In addition to the residential units located in the historic structure, the development team is also listing approximately 1,695 square feet of street-level commercial space (map).
The developers expect the project to be a nice fit for the diverse neighborhood stating, "Northside is such a vibrant neighborhood, with a concentration of families, as well as empty nesters and young professionals, so The Bridgeview offers a natural fit for that."
Those interested in touring the project can do so by contacting Barbra Druffel or Diane Debevec at (513) 281-7653 or bdruffel@comey.com.  First occupancy is expected to be available in late October 2010.