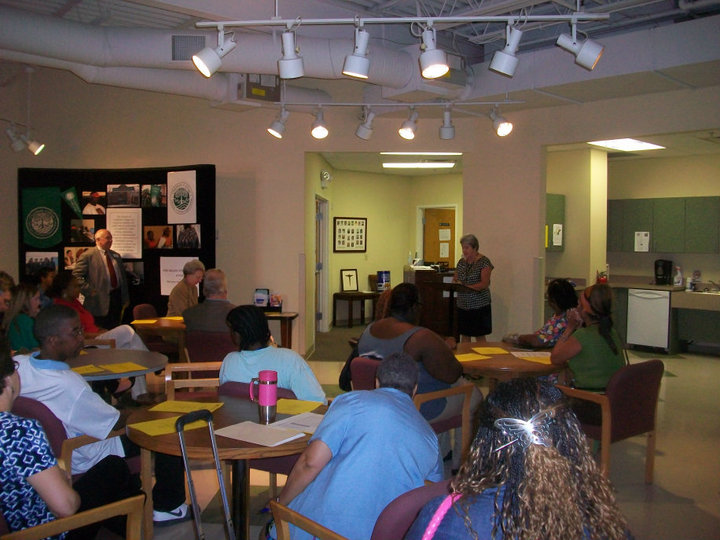 Over the past four semesters, Chatfield College's location near Findlay Market in historic Over-the-Rhine has increased its enrollment from 74 to 170 students. Leadership at the liberal arts college attributes much of the growth to an aggressive Cincinnati recruiting campaign and mission to reach the under-served population in Cincinnati's urban core.
"We empower students that maybe could not succeed at larger colleges like Cincinnati State," said Chatfield College president John Tafaro. "And even though we are growing, we stay committed to individual attention by keeping our class sizes capped at 20 students or less."
The capped class sizes have maintained one teacher for every eight students in class. In order to maintain this ratio school officials are in the process of hiring additional faculty in a variety of subjects. In order to accomplish this the college will host a recruitment fair on Thursday, October 7 from 6:30pm to 8:30pm at 1800 Logan Street in Over-the-Rhine. The fair will reportedly include a speech to prospective faculty members by President Tafaro.
While Chatfield's Over-the-Rhine location has more than doubled its enrollment over the past year, the college's main campus located in St. Martin, Ohio has only grown by 10 percent since last fall. To accommodate such growth school officials say that a move from their current 5,000-square-foot location may be in store, but for the mean time they plan on adding additional classes to meet the new demands.
"We offer blocked scheduling and both day and night classes," noted Tafaro. "Beginning this spring semester, which starts in January, we will also offer Saturday classes to most effectively reach our students' needs."
The college currently has a lease on their Over-the-Rhine space through 2014, but officials say that an expansion in the neighborhood would be ideal moving forward due to the great location.
"Our Findlay Market location is convenient to urban community members, and we are near eight bus lines. Approximately 90 percent of our students are black and nearly 80 percent are women, many single moms, who appreciate Chatfield coming to their community instead of making them come to us."