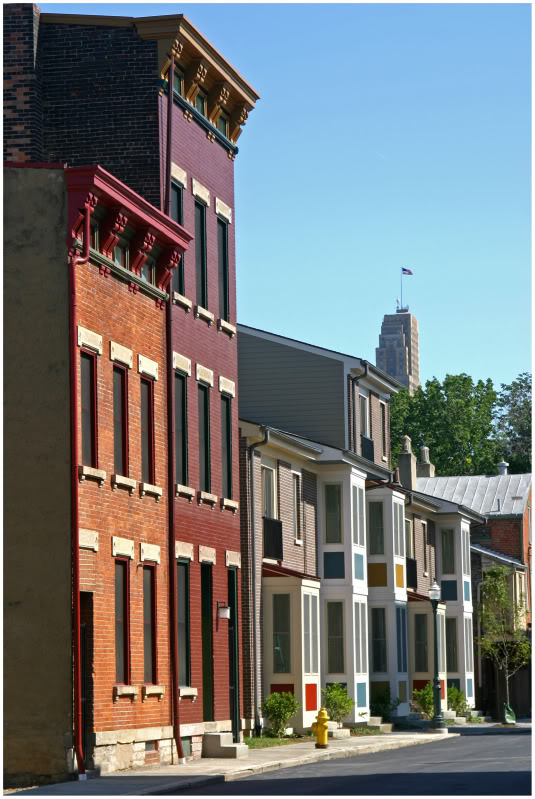 The Cincinnati region was awarded nearly $6 million from the U.S. Department of Housing & Urban Development (HUD) for the stabilization of neighborhoods that have been hard hit by the nation's ongoing foreclosure crisis. In particular, the funds will be used to acquire and rehabilitate existing housing and demolish badly damaged properties.
The money was awarded through the third round of HUD's Neighborhood Stabilization Program which awarded an additional $1 billion to communities across America this week. The previous two rounds of funding included $3.92 billion in 2008, and $2 billion in late 2009 through the American Recovery & Reinvestment Act which included $24 million for seven communities throughout Cincinnati region.
"These grants will support local efforts to reverse the effects these foreclosed properties have on their surrounding neighborhoods," said HUD Secretary Shaun Donovan. "We want to make certain that we target these funds to those places with especially high foreclosure activity so we can help turn the tide in our battle against abandonment and blight."
Winners in the third round of funding were determined by a number of key indicators that match funding to need in the 20 percent most distressed neighborhoods as determined by the number and percentage of home foreclosures, the number and percentage of homes financed by subprime mortgage related loans, and the number and percentage of homes in delinquency. HUD officials also say that housing price declines, increases in unemployment, and neighborhood vacancy problems are also taken into account.
Of the $6 million awarded throughout the Cincinnati region approximately $1.5 million went to Hamilton County, $1.3 million to Butler County, and $3.2 million to the City of Cincinnati.
"This is great news for greater Cincinnati. Our region was hit hard by the foreclosure crisis, and we need to do all we can to help neighborhoods rebuild and recover," said U.S. Representative Steve Driehaus (D-OH). "The Neighborhood Stabilization Program brings resources into the hardest hit areas, and will make a difference for families and communities as we continue on the path toward recovery."