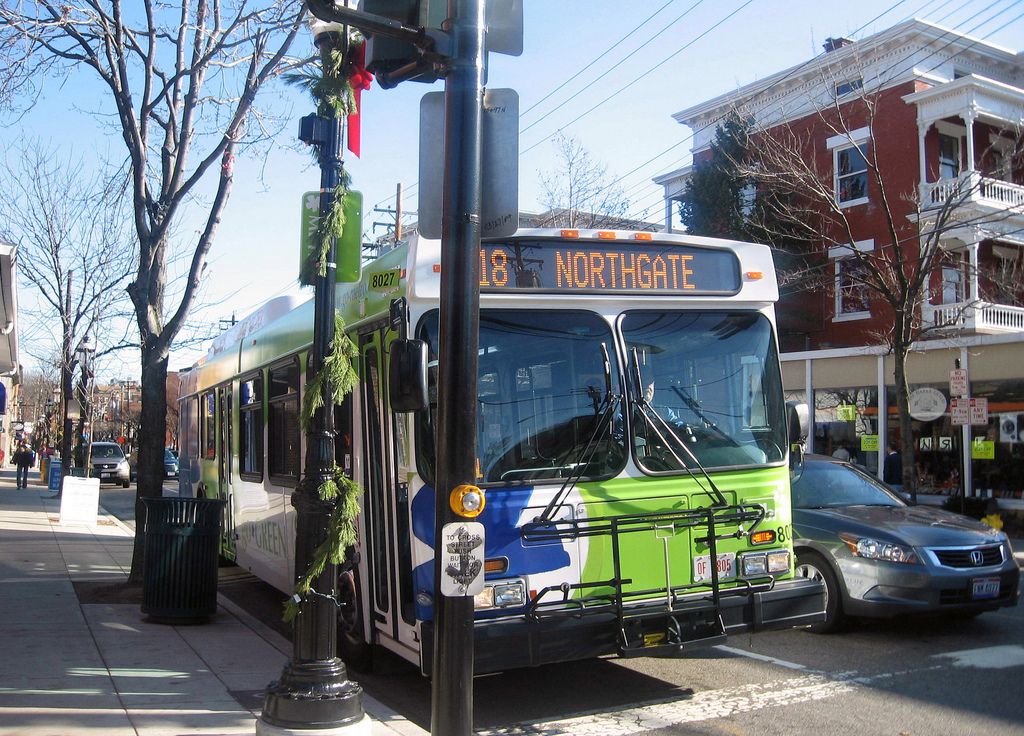 The Ohio Department of Transportation (ODOT) announced a $15 million direct investment to purchase 41 clean-fuel buses throughout the state that will benefit 11 local and regional transit authorities. The investment includes $2.65 million for the Cincinnati region that will purchase three hybrid electric/diesel 40-foot buses for the Southwest Ohio Regional Transit Authority (SORTA) and two diesel 40-foot buses for the Clermont Transportation Connection (CTC).
State and local officials are calling the investment a historic move as state officials look to offset financial woes facing many of Ohio's transit agencies by increasing the use of alternative fuels and thus decreasing operational costs. The $15 million investment is part of the 2010-2011 State Transportation Budget, and is less than half of the total $33 million in requests from local and regional transit authorities across the state.
"Never before has ODOT made this type of direct investment in our state's transit agencies to bolster our commitment to promoting travel choice and cleaning the air we breathe," ODOT Director Jolene M. Molitoris stated in a prepared release received by UrbanCincy. "In our larger cities, many of our transit partners are already making these environmentally-friendlier investments. ODOT's efforts will further leverage these investments – both in our urban and rural regions – to create a safer, greener, more multi-modal transportation system."
The three new hybrid electric buses are expected to start rolling in 2011 for SORTA's Metro bus service. Last year Metro added the first six hybrid buses to its fleet, and since that time SORTA officials say that the buses have reduced greenhouse gas emissions by roughly 190 tons, provided about 330,000 clean rides, traveled close to 210,000 miles, and saved an estimated 7,000 gallons of diesel fuel. Thanks to a federal investment through the American Recovery & Reinvestment Act, Metro will add another seven hybrid buses to its fleet this year.
"We praise ODOT's progressive leadership in funding clean technology to Ohio," said Marilyn G. Shazor, CEO, Metro. "Metro has been a national leader in alternative fuels like biodiesel and our experience with hybrid buses has been positive in terms of both environmental benefits and customer satisfaction."