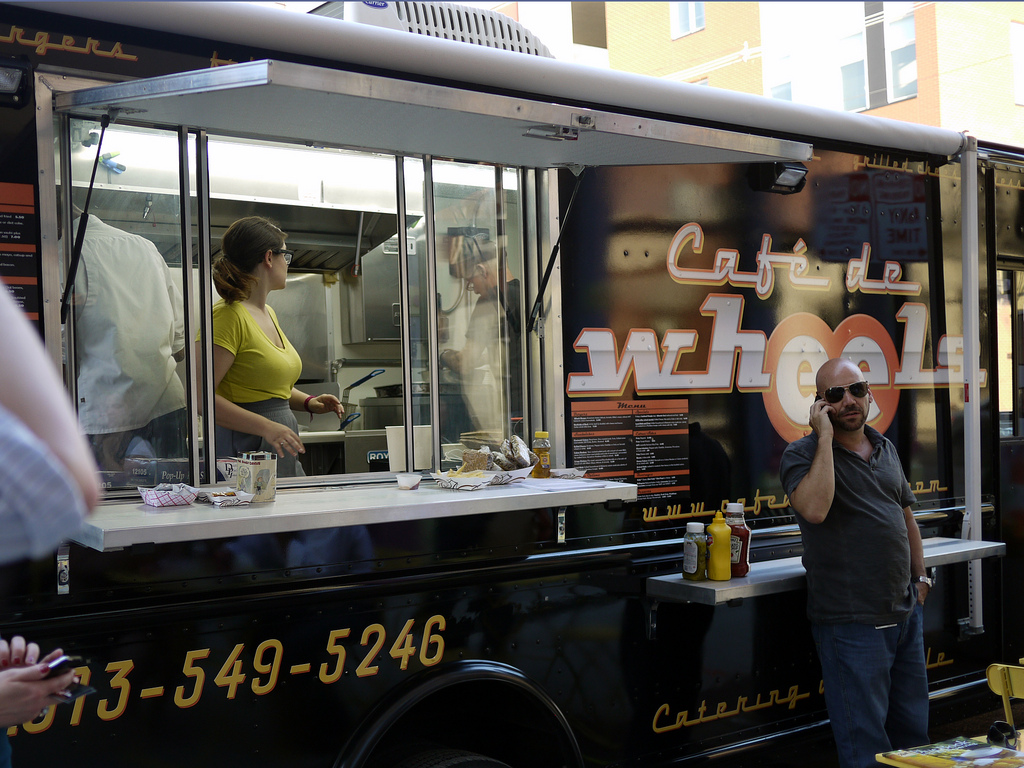 Cincinnati City Councilmember Laure Quinlivan will be putting forth her policy proposal for food trucks up for consideration during the Quality of Life meeting today at 12pm.
Quinlivan's proposal includes allowing three permanent, public-owned parking spots for food trucks to use in the Central Business District. The locations include spots in the lot at 6th & Race streets, a half-block of Court Street east of Vine Street, and a spot at the foot of the Purple People Bridge, next to the Sawyer Point lot.
The trucks will be able to sell food and beverages from 6am to 2:30am, and would be required to attain a permit that would cost between $400-800 depending on the size of the truck and the location.
Micah Paldino, member of the Cincinnati Food Truck Alliance and owner of PB&J PR on Main Street, encourages any and all purveyors and supporters of the food truck movement to come out to the meeting this afternoon and show Council how important food trucks are to the city.
"The committee meeting marks a pivotal moment in the program's implementation. If the mobile food ordinance does not pass through the committee vote on Tuesday, it will not be forwarded to Council for final approval on Wednesday, June 23rd," Paldino explained.  "Please support infusing some energy on the streets of Cincinnati as our Queen City moves into an amazing new time of growth and progress."
The meeting takes place at 12pm TODAY, at City Hall (map) in Committee Room B (Room 312).  Those attending can find free bicycle parking, on- and off-street automobile parking available nearby, or access City Hall by Metro bus service (plan your trip).
Stay up-to-speed on the whereabouts of Cincinnati's growing number of food trucks by following UrbanCincy's comprehensive Twitter list.