The U.S. Department of Transportation's Federal Railroad Administration (FRA) is taking the next step in developing a national high-speed passenger rail system. The FRA has begun accepting applications for the next round of grants that will be used to develop high-speed intercity passenger rail corridors like Ohio's 3C Corridor.
The High-Speed Intercity Passenger Rail (HSIPR) Program includes $2.1 billion in grants available in this round of applications.  This round of funding compliments the $8 billion invested in high-speed rail last January that awarded $400 million to Ohio's 3C "Quick Start" Plan. In addition to the $2.1 billion, another $245 million has also been made available for individual construction projects within a corridor. Applications will be accepted through Friday, August 6, 2010 and recipients will be announced by September 30, 2010.
"We are excited to move the President's vision on high-speed rail forward and are working quickly to get money in the hands of states," FRA Administrator Joseph C. Szabo stated in a prepared release sent to UrbanCincy. "These new funds will allow the states to further advance their high-speed rail plans and represent a commitment to developing a world-class transportation network."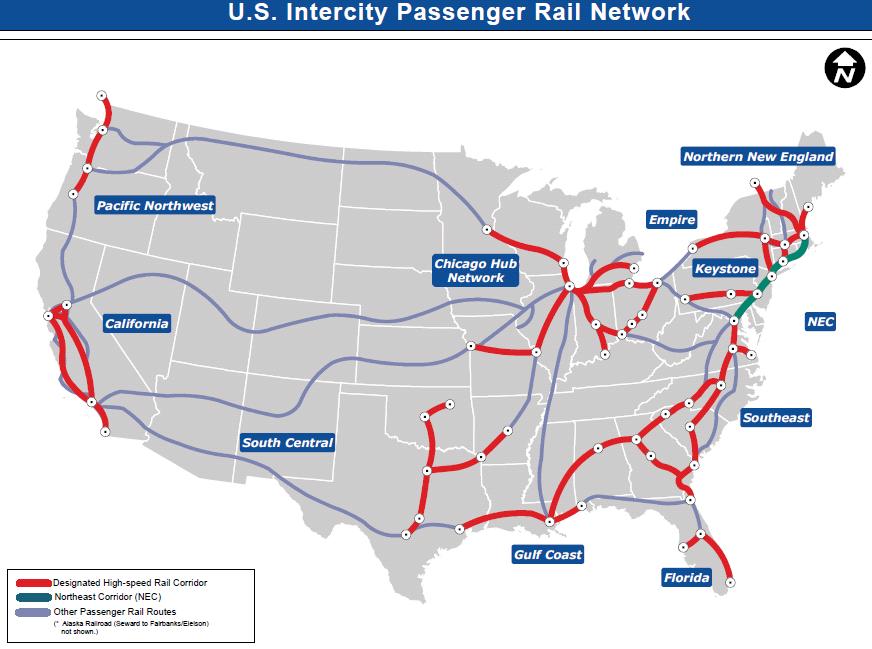 The news comes on the heels of the creation of a new Transit Rail Advisory Committee for Safety that is being tasked with drafting national safety measures for rail transit. The new committee will reportedly assist the Federal Transit Administration (FTA) with developing the national safety standards.
The U.S. DOT states that this is the first time any Administration has sent a bill to Congress that is specifically about transit. As safety oversight is currently regulated, the FTA is prohibited from implementing national safety standards or performing oversight of the State Safety Organizations. The hope is that with the passage of this bill the FTA will be able to better implement new transit safety requirements and regulations that enhance rail safety.
"While public transit is one of the safest ways to get around, we still experience preventable accidents, including fatal accidents, far too frequently," FTA Administrator Peter Rogoff said. "This advisory committee of industry experts will lay the foundation for the implementation of national safety standards once Congress passes President Obama's safety legislation."
The 20 individuals chosen to serve on TRACS were chosen from 79 applicants from around the country. The final committee includes two members from the Midwest (Chicago, Cleveland), and according to the U.S. DOT, individuals from state and local transit agencies, state safety oversight organizations, transit employee unions, industry associations, and other stakeholders.