Everyone's favorite food festival is just around the corner. The 32nd Annual Taste of Cincinnati is this weekend, May 29-31. Originating in 1979 as a one-day event with 5,000 people in Piatt Park, Taste of Cincinnati has grown to a three-day extravaganza with over 500,000 people in attendance last year at the longest running culinary arts festival in the country. The food fest is now ingrained into Cincinnati culture, and this year promises to be spectacular.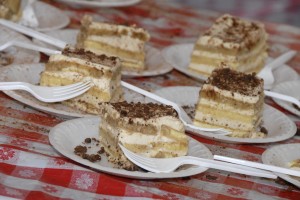 Any restaurant that can pony up the money for a booth is welcome to set up at Taste of Cincinnati, and this is evidenced with the inclusion of franchised booths such as P.F. Chang's, Rusty Bucket and The Melting Pot. However, the spirit of Taste of Cincinnati is about trying the new and unexpected, so instead of gravitating towards a familiar favorite, try one of the many other booths from local independent restaurants with delicious treats you may not have had before. Snag some gazpacho from Hyde Park eatery Indigo, or perhaps Best of Taste winning entree Vegetarian Lasagna from Bella Luna. The real joy of Taste is stuffing yourself with delicious new experiences. The full menu and pricing for the Taste of Cincinnati is available online, so be sure to plan accordingly.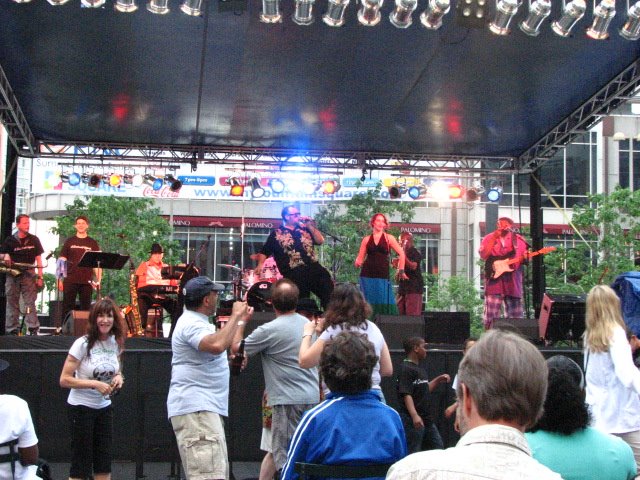 Another fantastic ingredient to the Taste of Cincinnati experience is the entertainment. Almost 70 musical acts are gracing the festival's seven stages along 5th Street over the weekend. Some of the more notable performances include The Seedy Seeds; You, You're Awesome; Daughters and Sons; The Minor Leagues; and Mia Carruthers and the Retros.
Even if you are not feeling hungry, it would be a travesty to miss out on the sheer musical awesomeness that is going to happen, and it is all free of charge! In addition to music, comedy acts will be included for the first time, with the headlining act being Josh Sneed.
We are so lucky to get the chance to stuff ourselves silly with delicious food this weekend. Please remember to bring a can or dry good with you to the festival, and drop it off at the Cincinnati USA-P&G booth on Fountain Square to support "Bringing Hope to the Table," partnership with P&G and Kroger supporting the FreeStore Foodbank.  In exchange for the donation, guests will receive a coupon for a free reusable Kroger Shopping Bag and discount coupons to the Butterfly Show at Krohn Conservatory.
Those on Twitter can keep up with all that is happening at the Taste this weekend by using the hashtag #CincyTaste and by following @CincinnatiParty on Twitter.