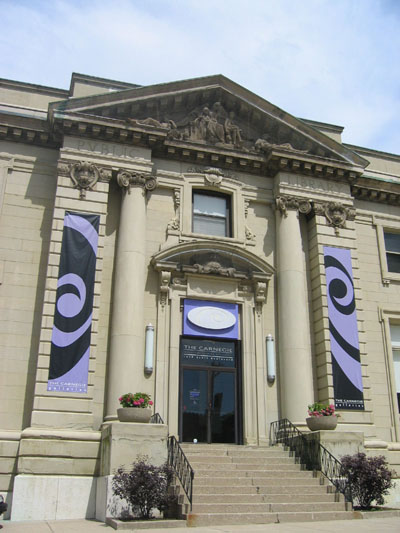 Vocalist Colleen Sharp, comedian Michael Flannery and performer Nancy James will join the Madcap Puppets and the Sound Body Jazz Orchestra at the Carnegie Visual & Performing Arts Center on Thursday, May 13 at 7:30pm for "an eclectic evening of music, humor and entertainment."
The concert will be headlined by Nancy James who will entertain the audience with her vocal jazz standards such as "Don't Get Around Much Anymore" and "My Funny Valentine." James is an Emmy Award winner, and has been on the Cincinnati entertainment and music circuit for more than 30 years.
Organizers note that the third annual Carnegie in Concert series "strives to break the mold of chamber music offerings from yesteryear; and challenges established programming norms by blending traditional string quartets, wind ensembles and solo piano performances with gospel, jazz, musical theatre, Dixieland and other musical styles."
'Nancy James Sings Big Band Jazz' is the final event of the six-part Carnegie in Concert series. Tickets range from $15 to $18 and can be purchased online or by calling (859) 957-1940. You can also purchase tickets in person at the Carnegie Visual & Performing Arts Center (map) Tuesday through Friday, from 12pm to 5pm.