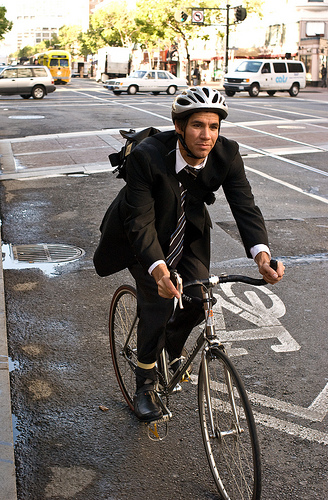 In Robert Pagliarini's best-selling book The Other 8 Hours, he discusses how we use the eight hours of our daily lives, outside of the eight we presumably spend at work and at sleep, are what determine our success in life. Pagliarini urges readers to look beyond their job to find success in their life whether it be through starting a business, losing weight, developing a hobby or even getting control of your finances.
Pagliarini states in his book that, "You lose 8 hours to sleep and you sell (at least) 8 hours to your job. That leaves just 8 more. What are you doing during the other 8 hours, and more importantly, what are the other 8 hours doing for you?"
The book relies on the assumption though that each person has a clearly delineated, and evenly balanced, three-slice pie. This is obviously not reality, but if we were to follow Pagliarini's advice by maximizing The Other 8, what would we find?
With 16 hours of the day already ruled out for work and sleep we have just 8 valuable hours to improve our lives in the way we choose. A 2005 study by the Telework Exchange showed that Federal employees spent an average of 233 hours of their life commuting each year – a number that does not factor in the time spent driving on daily errands. The study found that if Federal employees were to telework three days each week, that they would get 98 hours of their life back each year. Citing an average savings of an hour per day, the Telework Exchange study identified that those teleworking can earn an MBA 35 percent faster, read 25 books in a year, clean out 83 closets, or train for a marathon with the time saved by not commuting.
This data is supportive of more than just teleworking, but reduced commuting and travel times in general. Those who are able to walk to work due to close proximity experience such savings, as do transit riders who are able to utilize their commute time for other enriching purposes that Pagliarini identifies as ways to improve your life.  Those who walk benefit doubly as they not only save themselves free time, but the time they do spend commuting helps to improve their health.
"Look around, anyone who is successful and lives a rich and meaningful life has used the other 8 hours," Pagliarini exclaims. "Day in and day out, while others squander this time, they have invested it."
The majority of people have overbooked schedules that do not have any more room to develop these personal attributes and improve their life. As a result that means each individual seeking success should look to maximize the free time they do have. Americans' current commuting patterns dictate that approximately 15-20 percent of their "free time" is immediately wasted sitting in a car. If that time could be cut in half five to six days a week, the average American would experience similar time savings to the aforementioned federal employees who telecommuted three days a week, and experience similar benefits.
It appears that a clear option for Americans trying to improve their lives socially, financially, health-wise, or educationally is to cut out identified "life leeches" like commuting that suck up individual free time.