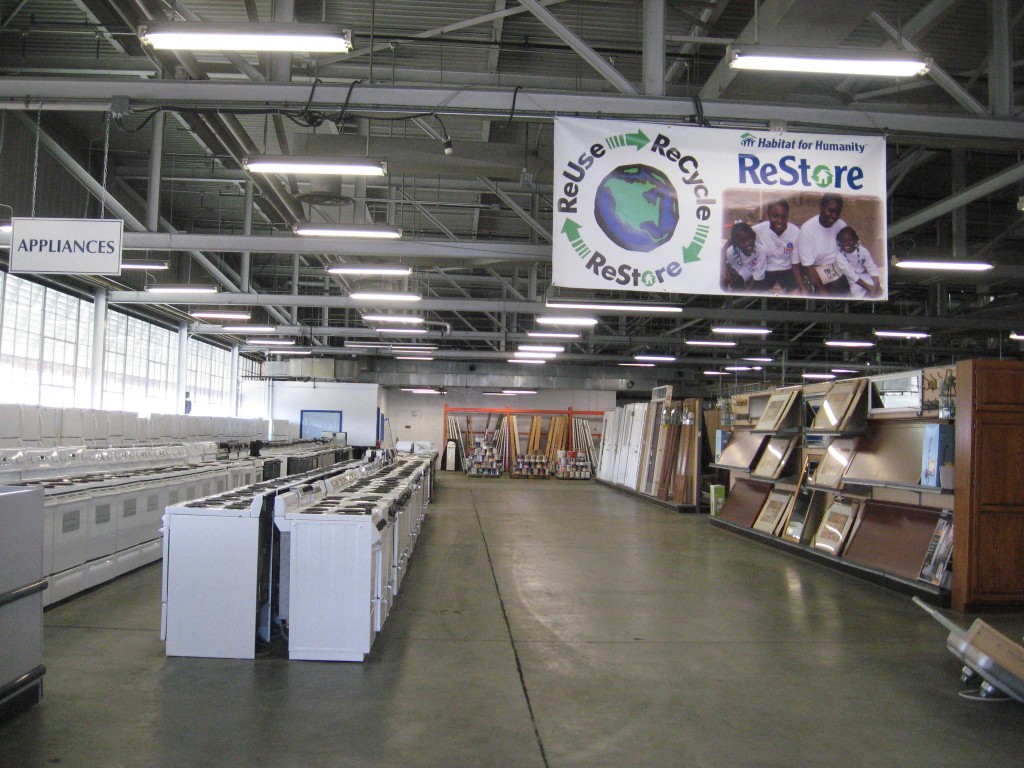 Cincinnati Habitat for Humanity celebrated the opening of its much needed and anticipated ReStore over the weekend, an addition that will provide social, environmental and economic benefits to the community. The home improvement discount store will offer Cincinnati households a way to save money on home products, while also helping Cincinnati Habitat build affordable homes for deserving families throughout the city.
Customers visiting the ReStore can expect to find discounts on a variety of appliances, cabinets, flooring, doors, hardware, lumber, tools, windows and more. All materials sold at the ReStore are donated by local retailers, contractors and individuals within the community.
"The opening of the ReStore represents a new chapter for Cincinnati Habitat's future," said Paul Knue, Vice President of Cincinnati Habitat for Humanity's Board of Directors. "The income the ReStore provides will help us change the lives of more families than ever before by creating a sustainable revenue source for our housing ministry. In addition, the ReStore provides us all with the opportunity to be better stewards of the environment, by recycling and keeping materials out of our landfills."
The donated goods are sold to the public at a fraction of the retail price, while the donors are eligible to receive tax deductions for their contributions. The ReStore is located at 4910 Para Drive in Bond Hill (map) as part of a 35,000 square-foot building that also includes warehouse space, training space and office space for Cincinnati Habitat. The ReStore will be open from 9am to 5pm Tuesday through Saturday.
"If you support the ReStore, you support Habitat's efforts to eliminate sub-standard housing in our neighborhoods, preserving our environment and helping families, help themselves" said Marissa Woodly, Development Director for Cincinnati Habitat for Humanity.
For more information become a fan on Facebook or follow them on Twitter @CincyHabitat.