On Tuesday, the Cincinnati blogosphere learned that it would possibly lose one of its most well-respected and popular blogs. Kevin LeMaster, Editor and Publisher of Building Cincinnati, informed his readership that, "the Building Cincinnati experiment is likely to end," and that he was almost certain it would end on that same day.
The news is a blow to many Cincinnatians turned to Building Cincinnati for the past several years to get the detailed information the website provided on local development news. LeMaster quickly turned the site into a requisite stop on the daily must-read list as he often covered news that got zero coverage from other blogs and the mainstream media.
Unfortunately, Building Cincinnati's departure is not unique, and the issues facing local bloggers are often uniform. Many blogs have come and gone, or have dramatically reduced the amount of content they publish. Such prominent sites include CNati, BuyCincy, and Live Green Cincinnati.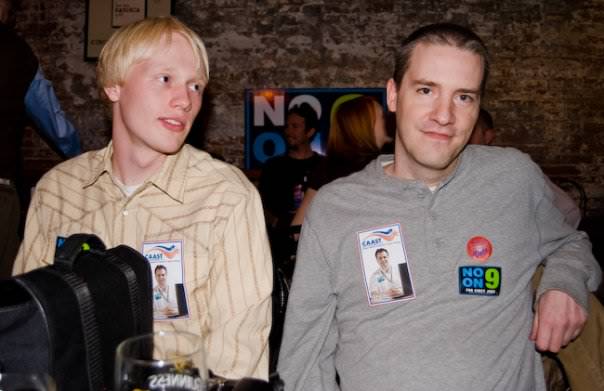 The problem is that blogs are not money generators and it can become awfully difficult to continue to put so much time and effort into something that isn't helping to pay your rent, put food on the table, or provide you health insurance. The problem even exists here with UrbanCincy.
In late June 2009 I accepted a full-time urban planning position with CH2M HILL in Atlanta. Since then I have been living and working full-time in this southern city, but my work has not ceased in Cincinnati. Each week I devote 20 to 30 hours to research, writing, editing, and illustrating approximately eight to ten stories. This is a lot of content by most blog's standards, and I am able to thank UrbanCincy's team of writers and photographers that help make it possible. But I would be lying if I were to say that I haven't thought, on multiple occasions, about shutting the whole thing down.
The secret for UrbanCincy has been the team approach. By working as a team we are able to distribute the workload so that the burden isn't so great, while also providing a good quantity and quality of work. This however can not possibly work for everyone, so we should be alarmed by the fact that some of the region's best blogs will continued to be threatened long-term.
As newspapers continue to cut coverage, and/or syndicate work from outside entities like the Associated Press, it is important that blogs persist so that this information can be shared with the public. The popularity of blogs has come as a direct result of these newspaper cuts. First food, then fashion, then business/development, now sports. Without these freelance writers, much of our daily news stream would be made up of crime and local politics, while the rest is left to the imagination. This is unacceptable. If you have any ideas on how to make blogs work, please share them in the comment section. I'm sure UrbanCincy is not the only blog in town that would love to hear them.
In the mean time, consider this an open invitation to join the UrbanCincy team Mr. LeMaster.  We know just how difficult it is to produce the content at the frequency in which you have produced it for Building Cincinnati.  If you want to write, discuss, or do something else just let one of us know.  We would love to have you on-board, but we extend our best wishes towards your future success however that may materialize.