The International Association of Fire Fighters (IAFF) has selected Cincinnati as the host city for its 50th annual convention in 2014. Cincinnati beat out Seattle in the final competitive bidding by earning 947 votes to Seattle's 490.
Convention officials estimate that the event will attract more than 2,500 attendees, utilize close to 9,000 hotel room nights, and create a $2.6 million economic impact.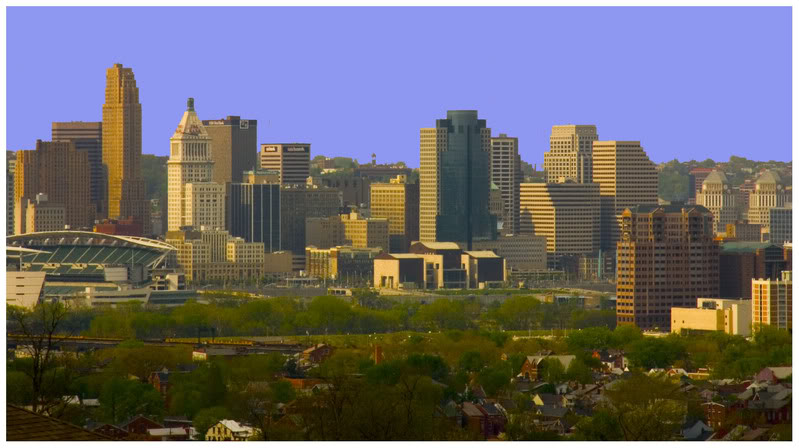 In a prepared release, Dan Lincoln, President & CEO of the Cincinnati USA Convention & Visitors Bureau, stated, "This is another great victory in what has become a long string of significant convention wins for Cincinnati USA. This one is especially gratifying because it was put to a vote of the union delegates and they chose Cincinnati."
The other significant conventions for which Lincoln speaks include the NAACP and National Baptist conventions held in 2008, the Gospel Music Workshop of America held earlier this summer, League of United Latin American Citizens convention to be held in 2011, World Choir Games in 2012, and the National Fraternal Order of Police National Convention and Exposition in 2013.
Officials say that fire fighters and staff at Cincinnati's Local 48 worked with the CVB to develop an awareness campaign that was used to educate union delegates about the region and earn a winning vote. One of the compelling elements of Cincinnati's bid includes the city's history of establishing the nation's first full-time, paid fire department in 1853. The ordinance passed by Cincinnati City Council at that time helped to provide the pattern for fire departments all over the country for the next 50-plus years. Then in 1918, Cincinnati's Local 48 was recognized as one fo the original 55 chartered IAFF locals.
"We are very humbled that the Police and the Fire Fighters – the men and women on the front lines who make our communities safe and vibrant – have selected Cincinnati USA for their conventions," Cincinnati Mayor Mark Mallory stated today at an announcement ceremony. "More than 150 years ago, Cincinnati became home to the nation's first full-time fire department, and we look forward to building on that legacy by helping them deliver an extraordinary convention in 2014."