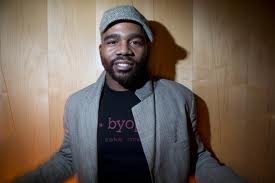 On Thursday, October 14, Over-the-Rhine Community Housing (OTRCH) will host its yearly fundraiser at Music Hall. The fourth annual event is meant to raise money for the non-profit while also engaging interested members of the public with the concepts, projects, and programs that OTRCH oversees.
OTRCH began as the Over-the-Rhine Housing Network in 1988 as an affordable housing organization. The organization then merged with ReSTOC, another affordable housing organization, in 2006 to help improve the organization's ability to secure and sustain affordable housing and community-based development in the historic neighborhood.
The non-profit organization now manages a variety of programs including housing, resident engagement, advocacy and education, and even physical development projects throughout Over-the-Rhine.
This year's fundraiser, entitled Celebrating Our Beloved Community, will honor Elder High School for their work in the community, and feature Ibrahim Abdul-Matin as the keynote speaker. Abdul-Matin is the author of the acclaimed book Green Deen: What Islam Teaches About Protecting the Planet.
OTRCH executive director Mary Burke says that the event will also include a song and dance performance by Elementz, light food catered by What's for Dinner, and a cash bar.
Admission for Celebrating Our Beloved Community costs $50, with all proceeds going to benefit the affordable housing efforts of OTRCH. Those interested can make reservations online, or by contacting Mary Burke or Sarah Allen at mburke@otrch.org and stallan@otrch.org respectively.
The event will take place inside Music Hall's Ballroom (map) from 5:30pm to 8:30pm on Thursday, October 14. Those attending the fundraiser can access on- and off-street parking nearby, free off-street bicycle parking, or utilize Metro bus service (plan your trip).