The Public Library of Cincinnati & Hamilton County is teaming up with the MidPoint Music Festival to offer family-friendly daytime programming during this year's music fest.  Organizers have planned a trifecta of media offerings based around Cincinnati's music scene that will be available during all three days of MidPoint, September 23-25.
"We're geared for nightlife, but we hear from folks wanting to experience the festival during the daytime," said Dan McCabe, the festival's executive producer. "The library has done a great job creating compelling programs we're lucky enough to offer for free. Anyone can enjoy this, but especially parents who don't normally get out to see live bands…this is your chance to bring your kids out, hear some music, and not be in a late-night bar."
The Downtown branch of The Public Library of Cincinnati & Hamilton County, located at 800 Vine Street, will host music performances by local bands on the outdoor terrace at 12pm and 4pm each day of the festival.  Thursday will include performances by Magnolia Mountain and The Bears of Blue River, Friday will have The Young Republic w/Adrein & The Fine Print and Tobie Milford, while The Coppertone and The Trouble With Boys will close things out on Saturday.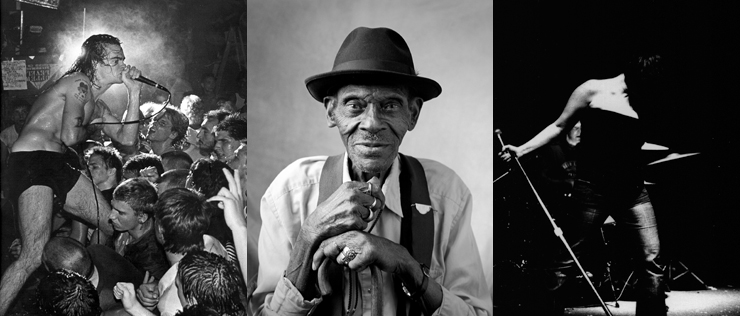 The Library is also offering a photography exhibition in the main atrium of the South Building. Where the Kids are Goin' Tonight: Music Photography by John Curley, David Garza, and Michael Wilson is a showing of three photographers from Cincinnati who have turned their focus toward musicians – including locals like Magnolia Mountain, Wussy and Greenhorne, as well as out of town visitors like Lyle Lovett.
On Wednesday, September 15, Mr. Rhythm Man from 89.7FM WNKU will host the exhibition opening that is open to the public. Curley, Garza, and Wilson should be on hand to talk about their work and there will be giveaways, including a chance to win passes to MidPoint Music Festival. The exhibition will be on view through October 8.
Finally, in addition to the music on Saturday, the Library's Real to Reel documentary series will be highlighting stories from Cincinnati's musical past with three films.
The series kicks off at 1:30pm with Midsummer Rock, a 1970 WLWT-produced documentary of the Cincinnati Summer Pop Festival featuring some of the first filmed performances of Alice Cooper, Iggy Pop, Grand Funk, as well as rare footage of Steve Winwood's Traffic. Then at 3pm Philip Paul: Keeping the Beat honors the career of the former house drummer at King Records, who still plays weekly at age 85. Next at 3:30pm take a closer look at The Historic Southgate House, one of the region's storied music venues. And finally at 4pm follow one of Cincinnati's best-known bands on their 1993 European tour in Ladies and Gentlemen: The Afghan Whigs. The filmmakers will be on hand to introduce each work in the Library's tower room.