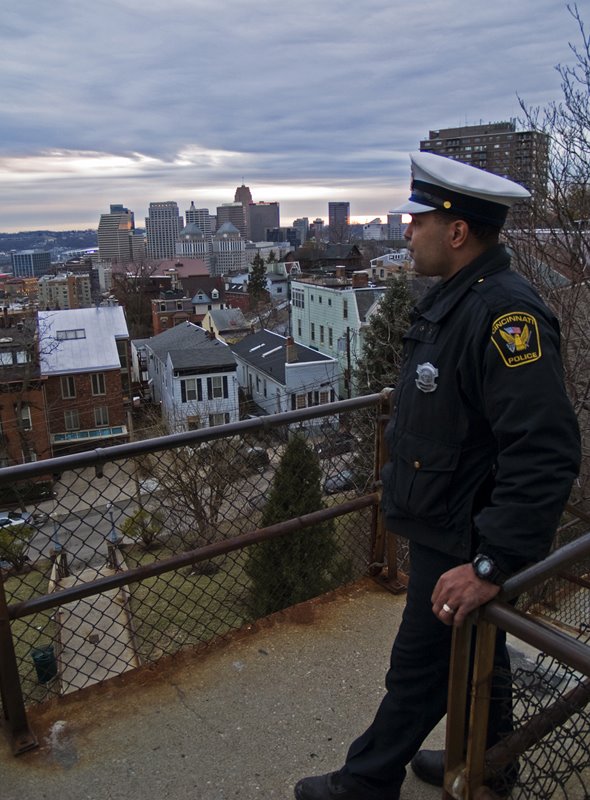 Cincinnati's long-time police chief, Thomas Streicher, has announced his planned retirement in 2011. As a result, the City of Cincinnati Administration has begun planning the recruitment process for his replacement, and they would like some community input.
In a prepared release, City Manager Milton Dohoney said that the City is looking to better understand what kind of attributes citizens most desire in their next police chief.
In terms of the City's desired traits Dohoney said, "We can all agree that the individual we are looking to hire as our next Police Chief must possess unquestionable integrity. This person must also have the ability to communicate and interact fairly and impartially with members of our community – regardless of socioeconomic background, ethnicity or race."
Cincinnati residents are invited to share their thoughts on the matter between now and Saturday, October 4 through an online survey. In the survey participants are asked to assess a list of 10 attributes, while also being able to add their own attributes to the list.
City officials say that the public input will help to guide the selection of the next police chief so that the new leader "will be ideally suited for the challenge of leading an urban police force in working with residents to improve public safety in the 52 neighborhoods of Cincinnati."
Once on the job the new chief will be tasked with reducing crime and improving safety within the 78 square-mile city that currently uses a police force of 1,057 sworn officers and 281 civilian employees.
"Cincinnati Police work with the community every day to tackle public safety issues through community-oriented policing and creative problem solving. I am confident we will be more successful in this search if we listen to community residents before we establish the qualities and accomplishments the next Chief must demonstrate," Dohoney concluded.