Cincinnati casino developers have selected Harrah's Entertainment to operate the new casino to be built on Broadway Commons, and the city has approved the necessary funding to move forward on a new Broadway Commons district study that will include recommendations on design, policy, and programming for the newly developed area.
The $15,000 study is being funded jointly by the City of Cincinnati, UC Community Design Center, and Bridging Broadway. The Local Initiative Support Coalition of Greater Cincinnati & Northern Kentucky (LISC) will help direct the six-month study with the rest of the group.
"We hope to integrate what the community wants to see there, and make sure their vision is realized," said Stephen Samuels, President, Bridging Broadway. "We also hope to be strong allies with the development team as a big part of our mission has been to help see this development happen in a constructive manner amongst so many constituents."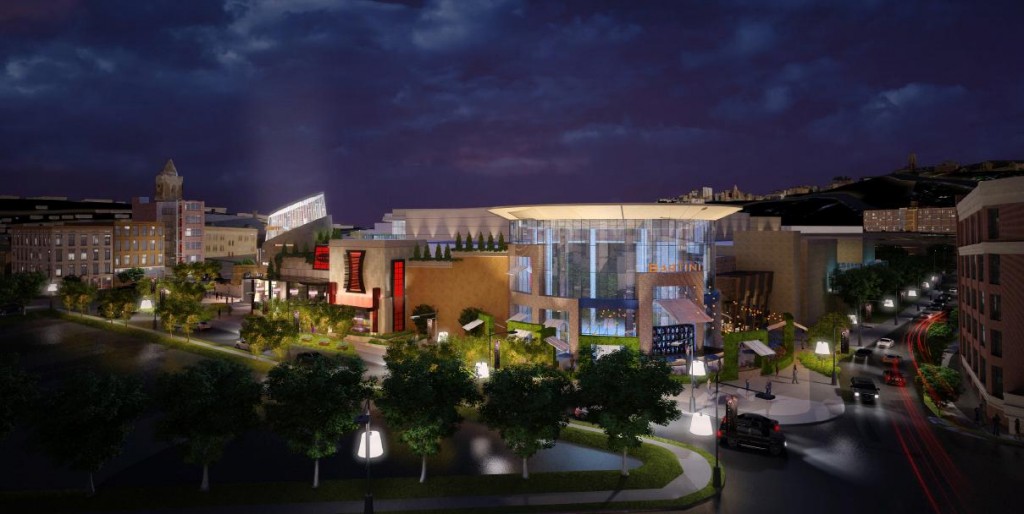 The casino plan includes a $400 million, 500,000 square-foot facility located on the 20-acre Broadway Commons site. Rock Gaming (formerly known as Rock Ventures) developers hope to start construction, on the casino, in late 2010 and entertain the first visitors by 2012. It is anticipated that the massive development will attract more than six million visitors annually, and create 2,800 jobs.
In the mean time, local leaders will embark on the Broadway Commons district study which will study the economics, transportation, urban design, and social issues faced within a half-mile radius of the project. The study will officially begin on Wednesday, September 1 and include a series of community dialogue meetings.
Samuels says that to achieve these goals, the non-profit group could use additional help from those in urban planning, architecture, consumer research, technology, construction, community outreach, and grant writing fields. Those interested in participating are encouraged to contact Stephen Samuels at stephen@bridgingbroadway.com.
"I am both confident and skeptical that we can achieve these goals with Rock Gaming," Samuels explained. "I would not have spearheaded this effort had I not had any concerns, but so far the city and the developers have been great partners."