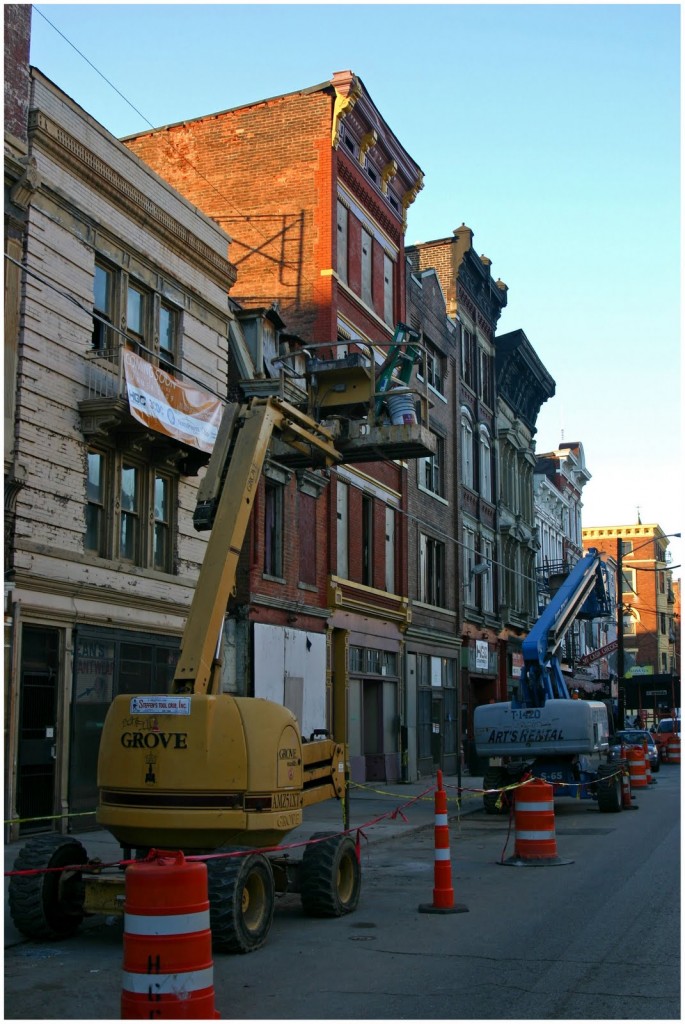 The Community Development Corporations Association of Greater Cincinnati (CDCAGC) celebrated nine individuals, one area project, and one local community development corporation for their achievements and efforts in revitalizing Cincinnati's communities last month.
The awards come at a time when CDCs are facing difficult circumstances as they attempt to do more with less in a down economy. From 2009 to 2010, the CDCAGC is funding fewer community development corporations, but is remarkably creating more housing units with approximately $100,000 less in funding. In 2009 local CDCs developed 34 housing units, while in 2010 they are developing 89 housing units with an additional 140 units in pre-development stages.
"When the private market doesn't function it creates a need for community development corporations," said Patricia Garry, Executive Director, CDCAGC. "Utilizing the process our CDCs use may take a bit longer upfront, but implementation happens in a second since there is already community support for the project."
This year's award winners represent a broad collection of organizations and individuals, and the first year someone from Hamilton County has won the 'Most Outstanding Government Staff' award. Also included amongst this year's winners is Kevin Hughes who was recognized as the 'Most Outstanding Volunteer' for his efforts to create a renter equity program. The ability to generate equity as a renter is a new concept that was started in Cincinnati. With the help of the City of Cincinnati and the CDCAGC, Cornerstone Corporation for Shared Equity hopes to double the number of units involved in the program while also spreading the renter equity concept around the nation.
"The renter equity concept is a real game changer because poor residents can build wealth and landlords are able to save a lot of money on maintenance, lower resident turnover, and reliable rent payments," Garry explained. "Kevin traded his 27th floor view of Great American Ball Park for a ground floor office in Over-the-Rhine with bars on the windows, and is now working as a volunteer to build both Cornerstone and the renter equity concept."
Most Outstanding Director: Andy Hutzel, Over-the-Rhine Community Housing
Most Outstanding CDC Staff: Judy Mattingly, Cincinnati Housing Partners; Joe Gorman, Camp Washington Community Board
Most Outstanding Volunteer: Kevin Hughes, Cornerstone Corporation for Shared Equity
Most Outstanding Lender: Kevin Donovan, Fifth Third Bank; Chris Urti, Fifth Third Bank
Most Outstanding Consultant: Chip Williamson, Chameleon Architecture
Most Outstanding Government Staff: Susan Walsh, Hamilton County; Karen Alder, City of Cincinnati
Garry also recognized Cincinnati-based Fifth Third Bank for their leadership with the 'Most Outstanding Lender' award which included recognition for two Fifth Third employees instrumental in making project financing and loans possible for local community development corporations.
The 'Most Outstanding Project' award went to the Jimmy Heath House in Over-the-Rhine that is creating 25 housing units with on-site services meant to treat the chronically homeless and provide them with permanent supportive housing. The project is also restoring five buildings, in the historic neighborhood, that have long sat vacant on Odeon Street. The 'Most Outstanding Collaboration' award went to Cincinnati Northside Community Urban Redevelopment Corporation for its work with the Northside Business Association, Northside Community Council, NorthSide Bank, and active churches in Northside to help revitalize their community.