When the Cincinnati Region of the American Red Cross celebrated the opening of a new $14.4 million Disaster Operations Center in Evanston last month, local leaders and community members were celebrating much more than new and improved facility, they were celebrating a new and improved facility that focuses on sustainability.
Designed by Cincinnati-based emersionDESIGN, the new 45,000 square-foot facility includes a variety of sustainable features like low-flow water fixtures that reduce water consumption by 40 percent, high-efficiency glazing and well-insulated wall cavities, bike racks and showers to promote eco-friendly transportation, sensor lighting and controls to reduce energy use. Outside the structure developer Neyer Properties included bioswale and rain garden systems to decrease impact on the storm water system, use of native landscaping to reduce irrigation, LED parking lot lights, an energy recovery ventilation, and a green roof.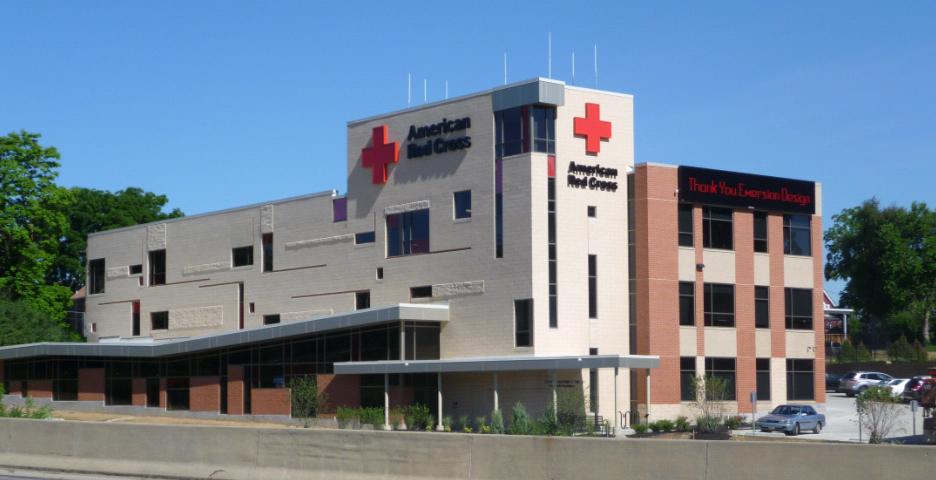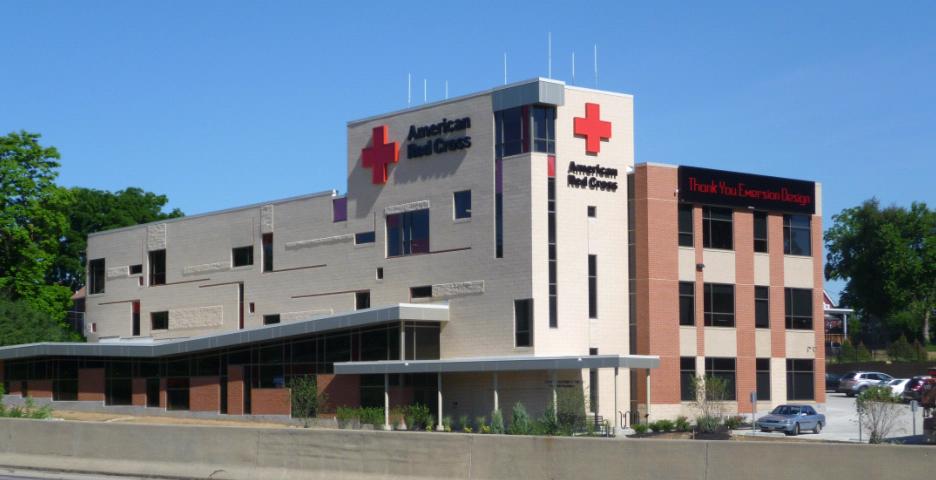 In addition to the building features, the development team used more than 30 percent recycled material on the project, 40 percent regional materials, used woods certified by the Forest Stewardship Council, and recycled over 75 percent of construction debris from the site. The team expects to hear back on their Leadership in Energy & Environmental Design (LEED) application by the end of 2010, but it is widely expected that the structure will achieve LEED-Gold certification.
"As the design developed, it became apparent to us that we could move up in LEED rankings," said Charlie Pond, Building Development Director, Neyer Properties. "It was a joint goal between Neyer Properties and the Red Cross to create a sustainable building, and we were emphatic about being environmentally friendly."
The green roof incorporated into the building's design covers approximately 25 percent of the total roof area. The sedum plants covering the roof area minimize the need for heating and air conditioning by reducing the amount of heat the building absorbs in summer and conserving building heat in winter.
Officials with the Red Cross believe the structure has approximately a 50-year lifespan for their purposes. The sustainable design features, meanwhile, are expected to have less than a five-year payback period through annual energy savings of 30 to 35 percent, meaning big savings for the non-profit.
"It's great to work with emersion because of their large number of LEED Accredited Professionals. They are very familiar with green projects and they have similar goals as us," Pond concluded. "We feel that developing sustainable projects the right thing to do, and we want to get Cincinnati caught up-to-speed on the green building movement."