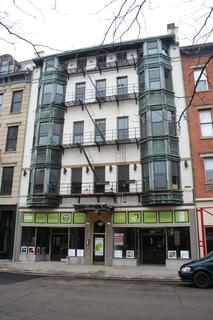 One of Over-the-Rhine's most popular stores, Park+Vine, will be relocating to a new larger space this fall. Dan Korman announced today that the green general store will move from its original location at 1109 Vine Street to a larger space at 1202 Main Street (two blocks east) in late September 2010.
The move will finally give Park+Vine room to expand and begin offering more food products than their current space would allow. The new 2,881 square-foot space at The Belmain gives the store an additional 1,100 square feet of space to work with.
The additional space will reportedly be used to create a full vegan grocery store that will offer bulk grains, local produce, bulk cleaning supplies, and a food bar with Fab Ferments Kombucha, fresh pressed juices and single-cup drip coffee and espresso from La Terza. The new store will also include a book wall, indoor and outdoor seating areas, bicycle parking, and a separate room for Park+Vine's popular classes.
Park+Vine celebrated its third anniversary earlier this month and has long eyed expansion either at its current location, or somewhere else in the historic Over-the-Rhine neighborhood.
The new location also fits with Park+Vine's environmentally sustainable ethos in addition to offering up extra square footage. The Belmain, developed by Cincinnati-based Urban Sites, was awarded LEED Silver certification for its sustainable building features and construction practices.
Greg Olson of Urban Sites said, "Park + Vine is exactly the type of retail business meant for the LEED Certified Silver Belmain Building," exclaimed Greg Olsen, COO of Urban Sites. "It will help us turn the corner and bring sustained economic vitality to one of Cincinnati's finest commercial streets."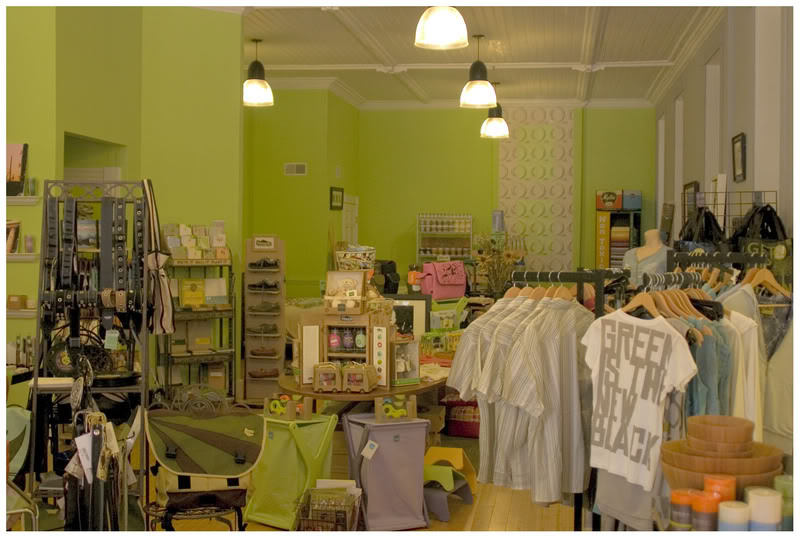 Korman is also excited about being a part of the resurgence taking place along Main Street in Over-the-Rhine which has brought new commercial tenants like Neon's Unplugged, JackPotts Tavern, forkheartknife, Atomic Number 10, Original Thought Required, and You Do Yoga to the area recently.
"This is a beautiful and culturally alive area–full of people who see potential in every corner of the neighborhood and are doing something about it," Korman stated in a media release. "It's an ideal place for budding entrepreneurs."
The new Park+Vine location (map) is expected to celebrate a grand opening during the Midpoint Music Festival which takes place between September 23-25, 2010.