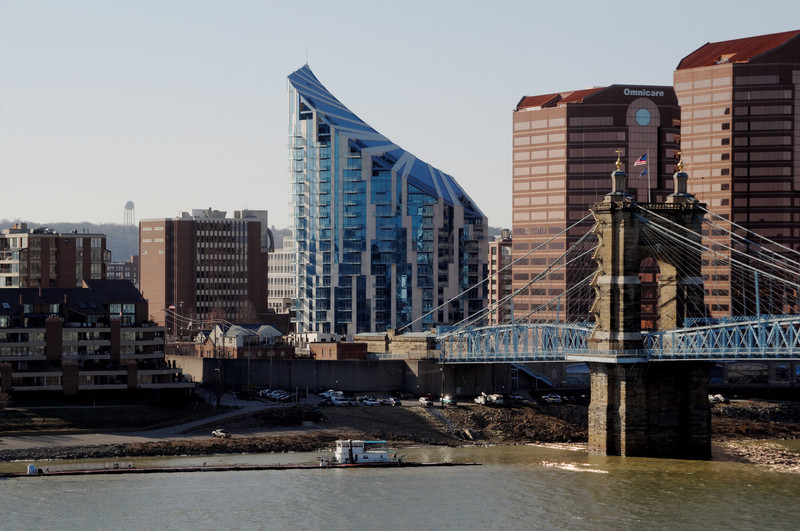 Covington is poised to appoint Jackson Kinney as the city's first Community Development Director. Covington's City Commission will vote on Kinney's appointment at their meeting on Tuesday, June 22 at 7pm.
"Mr. Kinney has a strong and diverse background in community development working for large municipalities. The knowledge, experience, and planning background that he brings to this position will propel Covington's economic and housing development efforts to new heights" stated Larry Klein, Covington City Manager, in a prepared release sent to UrbanCincy. "The Mayor and City Commission have worked very hard to assemble a superbly qualified community development team that will lead to even greater job, housing and development opportunities throughout the City."
Kinney has a Journalism degree from Ohio University, and a Masters of Urban Planning from the University of Akron. He served as the Director of Community Development in Oshkosh, WI for close to 26 years, and during this time Kinney oversaw planning, economic development, housing, and downtown revitalization efforts for the city's nearly 63,000 residents. He has also served in a number of planning positions throughout several communities in the Midwest and California prior to his service in Oshkosh, WI.
Covington officials are excited about Kinney's background in both short- and long-term strategic planning throughout the country. Officials are also encouraged by the opportunity to tap into Kinney's experience with brownfield and riverfront redevelopment which are both ongoing issues in Covington.
Should expectations hold true, and Kinney is appointed on June 22nd, he should begin work with the City of Covington on Monday, July 19th – something Kinney is looking forward to.
"I am very impressed with the community. The City is in a great location in the heart of the Cincinnati metropolitan area, with a wonderful riverfront setting and superb development that will continue to be a catalyst for additional development," Kinney stated. "The City has a rich history to build on, with active business districts, distinct neighborhoods, and what is most important, engaged citizens and stakeholders."