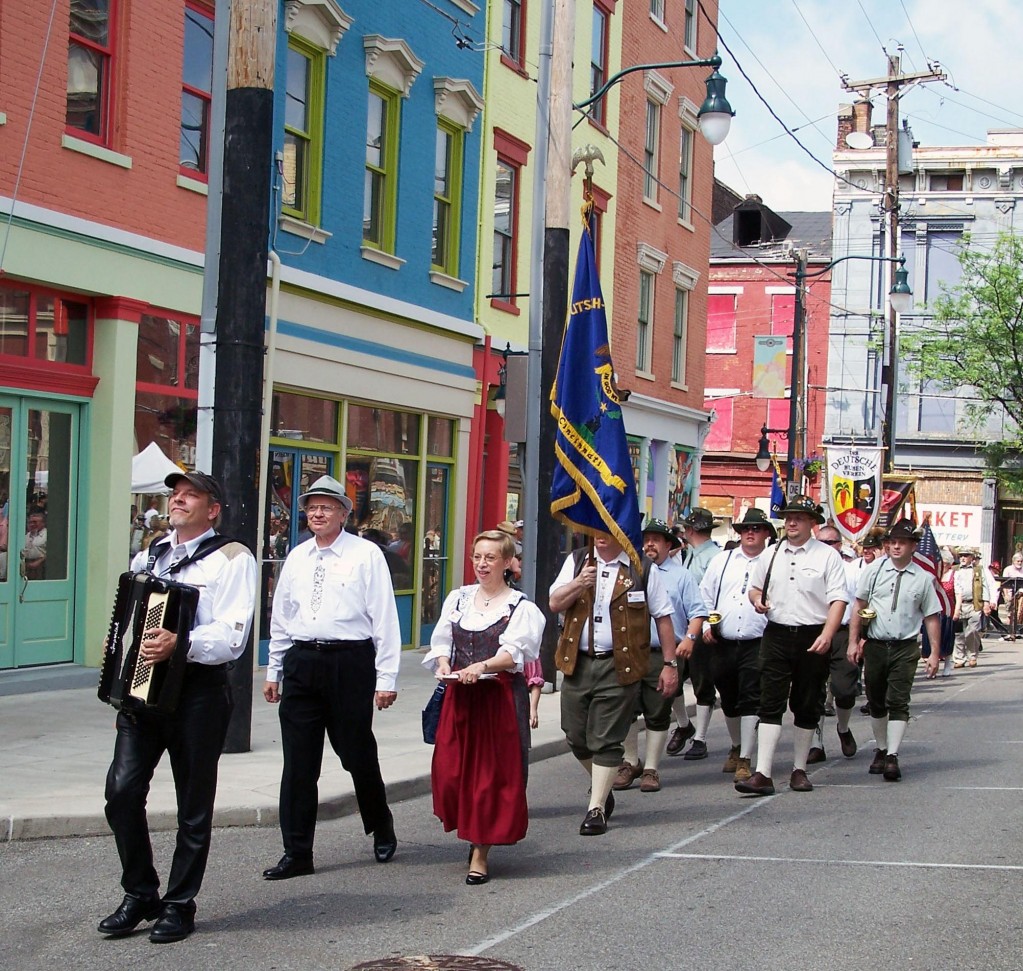 The German-American Citizens League (GACL) will be celebrating the 115th Anniversary of the celebration of German Day this weekend in Cincinnati's center city which has also historically served as the heart of Cincinnati's German heritage along with the nation's.
"The celebration is one of the oldest German Day celebrations in the United States, which is not surprising since Cincinnati is one of the three major German heritage urban centers along with Milwaukee and St. Louis," explained Dr. Don Heinrich Tolzman, President, GACL.
The festivities will kick off on Saturday, June 5 at 11am at historic Findlay Market (map) in Over-the-Rhine with the annual parade and opening ceremonies. The ceremonies will include representatives from Cincinnati-area German-American societies, a discussion on the German heritage of Findlay Market, and German dance and singing performances.
The weekend celebrations will continue on Sunday at Hofbräuhaus Newport (map) where the GACL will offer hourly raffle prizes throughout the day, and a grand raffle at 5:30pm.  All proceeds from the raffle will go to benefit the German Heritage Museum.