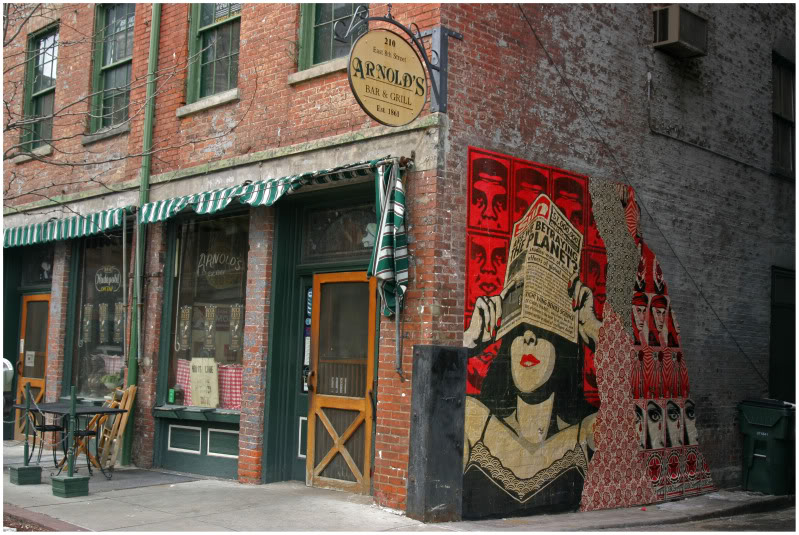 As the clouds part and the sun returns to the skies of Cincinnati today, Arnold's Bar & Grill is making the most of it and going "Topless." On this, the third day of American Craft Beer Week, the city's oldest bar is throwing a party in conjunction with the area's newest micro-brewery, Rivertown Brewing, and all are invited.
All Rivertown beers will be on hand for only $3 all night long, including bottles of Helles Lager, Heffeweizen, Oatmeal Stout, Wit Beer, Hop Bomber Pale Ale, as well as, 16 oz. drafts of their Dunkel, which will be ceremoniously tapped at 8pm.
Jason Roeper and Randy Schiltz, Rivertown owners and brewers, will be on hand to answer questions and talk about each of their brews. Blues musician John Redell will take the courtyard stage from 8pm to 10pm to entertain the beer loving crowd. Arnold's will also be preparing a variety of dishes, all of which will be beer infused with Rivertown offerings.
As you wrap up your day, head over to Arnold's downtown (map) to enjoy one of Cincinnati's oldest, and newest traditions…TOPLESS as Arnold's takes off the cover to their famous outdoor courtyard space.  This event has no cover charge.  Free bicycle parking is available nearby, on- and off-street automobile parking is available for payment, and Metro bus service is also available (plan your trip).