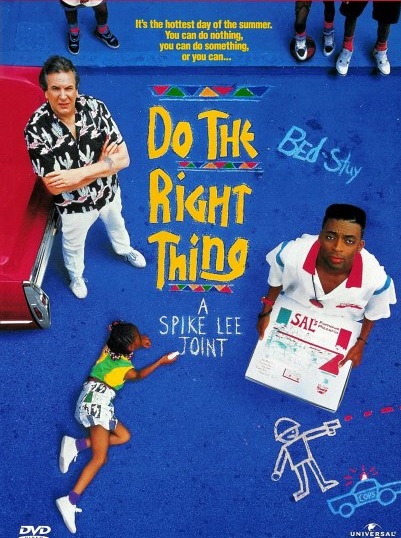 The University of Cincinnati's School of Planning is co-hosting a film series this month with the Center for Film & Media Studies at the Esquire Theatre in Clifton.
According to Dr. Conrad Kickert; an Assistant Professor of Urban Design at the College of Design, Architect, Art & Planning; the series is intended to foster discussion about complex urban issues highlighted by each of the three films.
The first, to take place this Wednesday at 7:30pm, is Spike Lee's Do The Right Thing, which explores the topics of race and gentrification. While focused on Brooklyn, the film provides a good foundation for discussion for many American cities currently struggling with both issues; and how they are often closely related with one another.
"The three films will focus on current social issues that our cities are facing, such as gentrification, social justice and racial exclusion," Dr. Kickert explained. "The film series is a great way to for Cincinnatians to experience and discuss the social issues that cities are facing, and the role that cinema and urban planning has in these debates."
The second film, Metropolis by German filmmaker Fritz Lang, will be shown on March 9, also at 7:30pm. Filmed in 1927, Metropolis depicts a dystopian future from the 1920s that reflects on social equity in the industrial city.
The final showing will take place on March 16, and will feature La Haine by French filmmaker Mathieu Kassovitz. In this film, Kassovitz looks at the life of young people in a notorious French suburb.
Each one of the screenings will be introduced by a professor from UC's nationally acclaimed School of Planning, and will include a discussion afterward that will be led by a faculty member from the Center for Film & Media Studies.
Tickets for each of the film showings can be purchased on the Esquire Theatre's website. They start at $7 for children and senior citizens, and $9.75 for adults. The Esquire Theatre is accessible by several Metro bus routes, and is within a block of a Red Bike station. Bike parking is free and located in the immediate blocks.