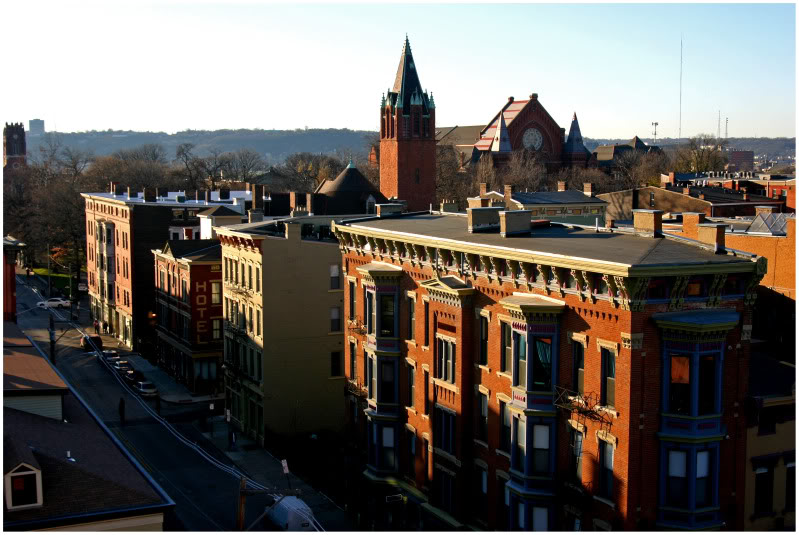 Cincinnati leaders are hosting five webinars sponsored by PlaceMakers to give local residents a chance to learn more about the implementation of form-based codes. The sessions are intended to compliment the city's ongoing effort at developing a form-based code.
According to Vice Mayor Qualls' office, the webinars will take place on the third Thursday of each month starting October 21, 2010 and running through February 17, 2011. Each training opportunity will have its own unique focus led by specialists in that area.
On October 21, Ken Groves and Chad Emerson will look at the Montgomery case study. Dan Slone will then discuss how to integrate a form-based code with an existing code on November 18. The webinar on December 16 will include a discussion about SmartCode calibration basics led by Susan Henderson. At the second-to-last webinar Galina Tachiva will look at how to repair sprawl development patterns, and the final event will look at the Miami case study with the help of Marina Khoury.
The 75-minute webinars will be held at 2pm at City Hall (map). Those interested in attending the free sessions are asked to contact Jennifer O'Donnel at jennifer.o'donnell@cincinnati-oh.gov.  City Hall is accessible by Metro bus service (plan your trip), and free bicycle parking is available in the immediate surroundings.