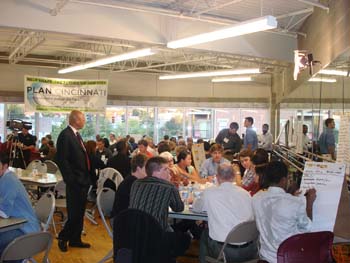 Plan Cincinnati is hosting a a learning forum about the city's budget on Wednesday, August 18 in downtown Cincinnati. The forum is designed to answer many of the questions posed by citizens at working group meetings, for the evolving comprehensive plan, over the past year.
The forum will include Cincinnati Budget Director Lea Eriksen, and will answer many commonly asked questions like:
Where does our City's revenue come from?
What are our operating expenses?
What is the difference between the capital budget and operating budget?
How much money do we receive from the Federal Government and the State of Ohio?
How much does the City get from property tax or income tax?
The Budget Learning Forum will take place on Wednesday, August 18 from 5:30pm to 7:30pm in the J. Martin Griesel Room (7th Floor) of Centennial Plaza II (map) in downtown Cincinnati. The event is free and open to the public. On- and off-street automobile parking, free bicycle parking, and Metro bus service (plan your trip) is available for this event.