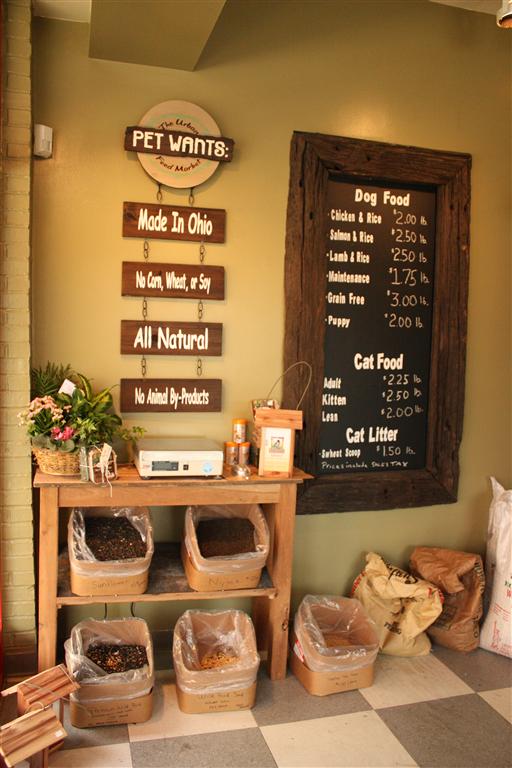 Pet Wants will celebrate its official grand opening at historic Findlay Market today from 4pm to 7pm. Store owners Michele Hobbs and Amanda Broughton are encouraging pet owners to bring their pups to the store to take part in Findlay Market's first "Yappy Hour."
Hobbs and Broughton say that those attending will be treated to door prizes, live music, and 20 percent off purchases.  Other Findlay Market vendors like Market Wines, Daisy Mae's Market, Silverglades, and Skirtz & Johnston will be providing light food and drinks.
The urban feed market is the first of its kind in Cincinnati's center city. The store specializes in natural foods and treats, and also offers free delivery to its urban clientele. The owners also pride themselves on stocking food products that are made in Ohio, and pet toys that are made of organic and/or recycled materials.
Pet Wants' grand opening Yappy Hour is free and open to the public. Free on- and off-street parking is available nearby including the Findlay Market merchant parking lots. The market provides free bicycle parking, and Metro bus service is also available (plan your trip).
Normal operating hours for Pet Wants (map) are Tuesday through Sunday from 9am to 6pm. Orders or questions can be submitted by calling (513) 721-8696, or emailing petwants@gmail.com.