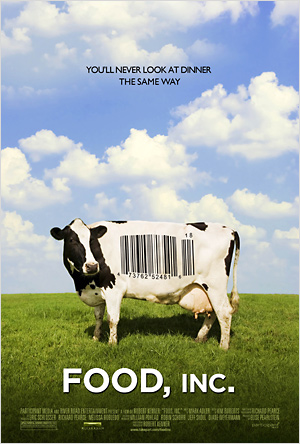 The main branch of the Public Library of Cincinnati & Hamilton County will be screening the award-winning and eye-opening documentary Food, Inc. on Tuesday, July 20th at 7pm. The film is second in the library's Reel to Reel documentary series. Each of the three films to be screened includes a time for community discussion after the film.
Food, Inc. is a documentary, released in 2008, that takes a critical look at the corporate farming industry and investigates farming and food processing practices that are a direct result of increased food production due to the fast food industry. Those interested in learning more about where our food comes from and how to change their eating habits and lifestyle will benefit from watching this film.
The screening of Food, Inc. will take place Tuesday, July 20 at 7pm in the Heunefeld Tower Room of the Main Library (map).  The event is free and open to the public.  Free on-street automobile parking, bicycle parking, and Metro bus service (plan your trip) is available.