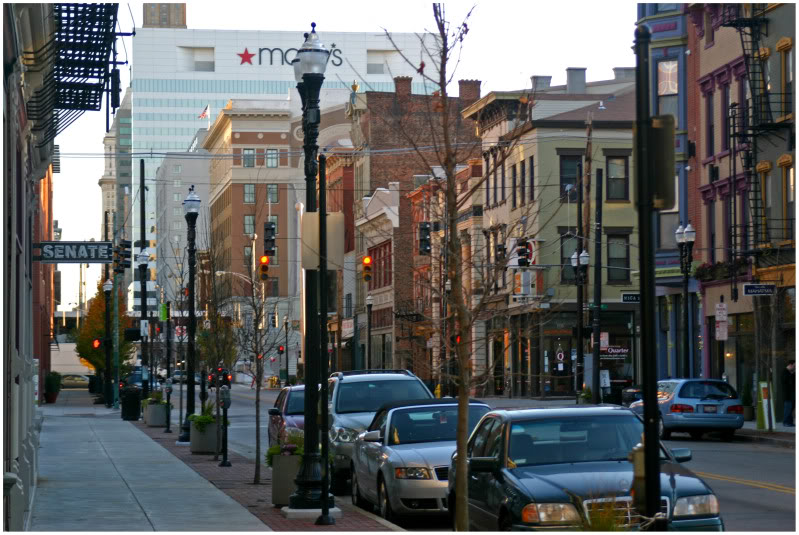 As Cincinnati faces the challenge of closing a $50 million budget gap this year a wide variety of solutions are bound to be presented. The most likely solutions will revolve around making deep cuts to the services and operations of Cincinnati city government.
There is a risk that recreational, planning, public safety, and health services could all be reduced. There is also a real possibility that some, possibly many, people will be out of a job once the cuts are finalized. While some cuts might be necessary during this stage of the game, and while controlling expenses is important, it has been seen that cutting costs to improve profitability rarely results in long-term benefits. Quite simply, you can not cut your way to prosperity.
To that end, Cincinnati must find ways to grow its revenues annually to help offset growing liabilities associated with employee legacy costs and an insatiable appetite for more public safety spending.
In 2009, Cincinnati collected roughly $8.91 million from its on-street parking meters, off-street parking garages and parking lots. Parking garage collections account for more than half of the total collections, while parking lots and parking meters account for nearly a quarter each of the remainder.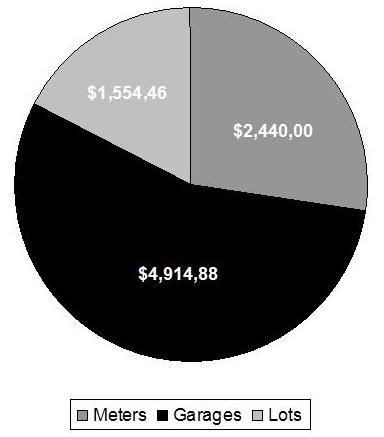 Historically public parking assets have been seen as keeping parking rates artificially low. Presumably this is to make urban environments more appealing to a temporary suburban workforce and shopping base that is used to vast seas of open and subsidized parking that is free in their suburban domains. These public assets should be treated, I believe, in a way that maximizes their revenues.
The City of Atlanta recently engaged in a new public-private partnership with Duncan Solutions, Inc. The partnership has resulted in the creation of PARKatlanta which is jointly overseen by the City of Atlanta and Duncan Solutions.
Duncan is tasked with managing Atlanta's on-street parking services and assets. This means that while the City of Atlanta maintains ownership of its parking meters and right-of-way, Duncan Solutions will maintain the meters and regulatory signage, parking meter collections, on-street parking and right-of-way regulation enforcement, parking citation processing and delinquent collection services, and vehicle booting and towing services.
The financials of this partnership include an upfront annual payment of $5.5 million from Duncan Solutions to the City of Atlanta over the course of the seven year contract. In addition to the guaranteed money, the contract calls for the installation of more than 200 multi-space parking meter pay stations that accept various forms of payment similar to the 12 Pay And Display Meters found on 3rd and Court streets in downtown Cincinnati.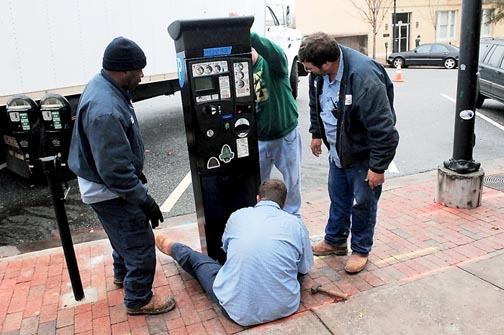 The public-private partnership is not only growing a source of revenue within Atlanta's budget, but it is also offering a guaranteed income stream over the next seven years and is improving the quality of the parking meters by replacing dated meters with multi-space pay stations.
The comparison between Atlanta and Cincinnati is striking. Prior to Atlanta's contract with Duncan Solutions, Atlanta had 900 parking meters which grew to 2,500 under the new partnership. Cincinnati currently has more than 5,700 parking meters. So while Cincinnati has more than double the number of parking meters, it collects less than half the revenue. On average a parking meter in Cincinnati collects approximately $428 annually, while a parking meter in Atlanta collects $2,200.
The two cities obviously have their differences in terms of parking demands and rates charged, but the gap in collections is striking. Cincinnati should explore a similar public-private partnership of their own that would improve the City's on-street parking assets while also growing revenues. If a similar seven year term could be signed in Cincinnati, it would result in an additional $3.06 million annually.