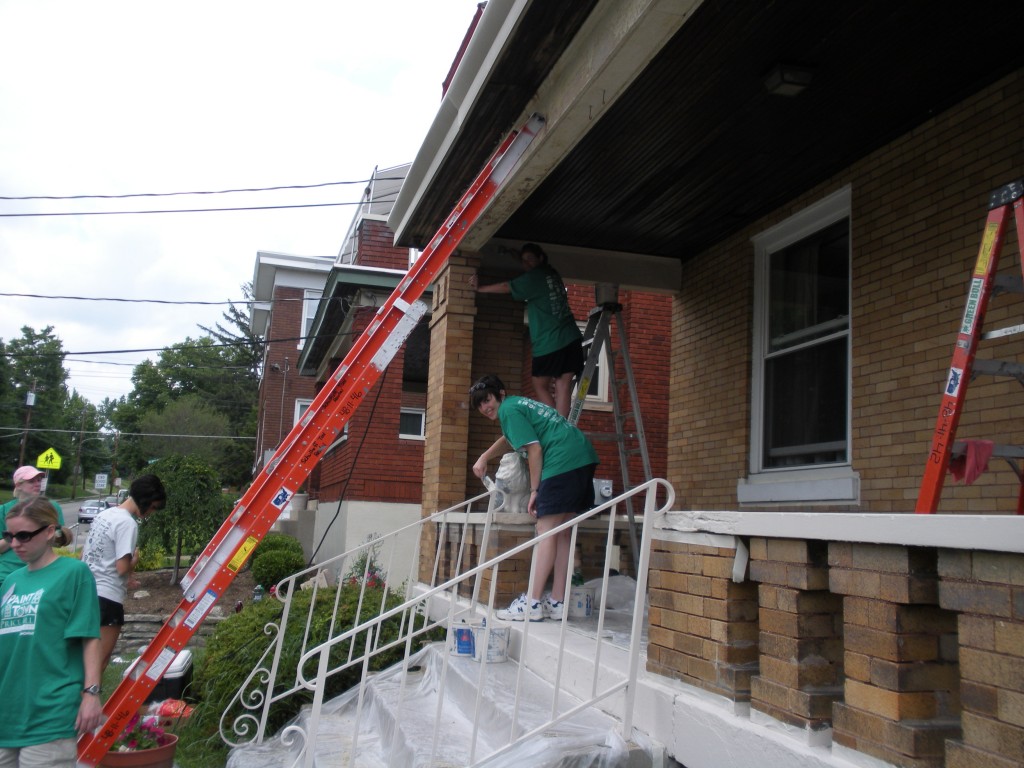 After suffering a cancellation due to weather on Saturday, June 12th, more than 1,500 volunteers will spread across Avondale and Evanston to paint 59 houses as part of the 9th annual Paint the Town service event organized by Give Back Cincinnati. This year organizers expect approximately 7,500 man-hours to be donated during the single day of service activity.
The volunteers will work to improve the appearance and value of each home in the neighborhoods selected according to current needs. According to organizers, the increased value and improved appearance then help to improve each individual community. Each home to be painted has been sponsored by a local business, and the services are provided at no cost to the home owners. In 2009, more than 1,200 volunteers participated in painting 42 houses. Since the event's first year 212 homes have been painted throughout Cincinnati in Price Hill, Northside, East End, Madisonville, Hartwell/Carthage, College Hill, and Covington.
"Painting a home for a community member is a great way to improve their lives, and serve others. It is a simple way for groups to actively engage and enjoy serving," stated Give Back Cincinnati leaders. "We envision a day when we will paint 100 homes in a day with over 3,000 volunteers."
Registration will begin at 7:45am on the day of the event with painting beginning at the houses at 9:30am. Following the service activity, volunteers will be treated to a post-event celebration that will include food, drink and music from 3pm to 7pm. Volunteers will also be treated to breakfast during registration.
Those interested in participating can register online. Paint the Town will be meeting in the northeast corner of the Norwood Plaza parking lot (map). Parking is expected to be tight, so organizers are asking those participating to carpool, bike or take public transit (plan your trip) to the event.